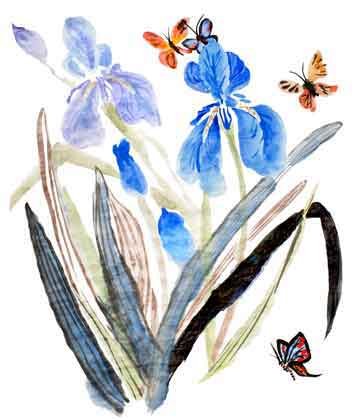 The 2015 contest is now closed. Thanks for all the entries! We'll open the contest to public voite shortly.
It's time for the wine haiku contest 2015! Every Spring since 2006 I have held this competition. The entries are always great, and I look forward to the event.
This year, it's "Wineku" – all the entries have to be about wine.
Write a haiku about wine and post it in the comments below. Let's limit it to three entries per person. A group of judges will come up with a top ten list, and all of you will be able to vote for your favorite. The winner will receive one bottle of wine from each of these generous wineries: Apolloni Vineyards, SE Wine Collective, Penner-Ash Wine Cellars, and Chapter 24 Vineyards. I really appreciate their support!
Not sure what a haiku is? You'll find an an article on the subject here, and can see some example from winning entries from past years below. In the past, I've required entries to adhere to the 5–7–5 syllable pattern. Not so this year – do what works for you – though remember it may not work for the voters!
Want to try your luck? Just add your haiku to the comments section of this post, or if you'd rather, send it to me in an email and I'll put it in for you.
Here are some top entries from years past:
Foodku:
One hundred choices,
A month with thirty-one days…
Is "Second Lunch" gauche? 
I remember when
one hundred good restaurants
Portland did not have 
Fresh, raw, exquisite:
Salmon's salt, tang, rests on pearls
Wasabi bursts through
The comfort of food
Shared with family and friends
Saved me this hard year.
sips bubbly and cooks
sizzling greens in garlic cloves
low spring moon hangs full
Beerku:
Message in bottle:
Stranded in Oregon with
Just beer. Don't send help
From The Abyss dark
Cherry Dissident blossoms
Summer's crisp Twilight
The Dissident screams
He falls in to the Abyss
Not quite a Hop Trip
pea shoots and favas
bounty at my fingertips
who's green with envy?
cooking in a space
barely enough to turn 'round
still fills me with joy
I reach down and pluck
white arugula flowers
peppery beauty
Trout caught fresh from stream,
dirt clinging to chantrelle feet,
we stoke the campfire.
Thanks again to these wineries for their sponsorship!