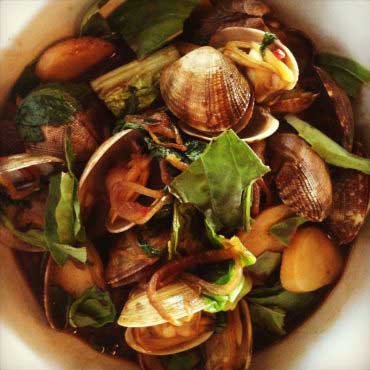 bon appétit is continuing their Portland love affair with an article on "authentic ethnic eats". From author Andrew Knowlton,
We're going to assume that you got the memo about Portland–you know, the city that has more than three times as many food carts as garbage trucks, a seemingly limit-less supply of bicycling baristas, and a TV series dedicated to spoofing its residents. But Portland's home-grown food trends aren't the only culinary game in town: We spent a week exploring its incredible ethnic offerings, from chef-driven riffs on global cuisines to the authentic spots that inspire them.
 The focus is on Smallwares/Barwares, Bollywood Theater, Luc Lac Vietnames Kitchen, Nong's Khao Man Gai, Taqueria Santa Cruz, Ha & VL, Robo Taco, and finally, Ox. Knowlton also mentions his favorite breakfast joints – Tasty n Sons, Broder, and Beast. Actually, the list just keeps on going, so hop over to the BA site to
read the entire article
.