Event Space: Morton's The Steakhouse
Portland private dining/rental infomation for: Event Space: Morton's The Steakhouse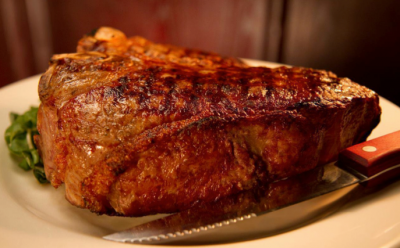 Information last updated: January 12, 2017
We are proud to offer our guests a classic alternative to a banquet hall or conference room. For whatever reason, business or pleasure…breakfast, lunch or dinner…Morton's private dining rooms will leave a lasting impression. Whether it is for your closest friends or esteemed colleagues, rest assured your private dining experience will be something they will remember.
At Your Service
Each Morton's location has a dedicated Sales and Event Manager who will take charge of every last detail to make your event a seamless success. From the time you book a private dining room until the final toast is made and your last guest leaves, Morton's Sales and Event Manager will cater to your every need.
Eat, Drink and Be Merry
Most anything on Morton's menus can be on your private dining menu, from the delectable appetizers, to the mouth-watering USDA prime-aged steak, to the too-good-to-be-true desserts. Premium bars, award-winning wines and Morton's signature Mortini's are also available for your pleasure. Preview some of your menu options or browse through our wine selections.
Amenities Available:
– Professional staff
– Morton's signature menu and award winning wine list
– State-of-the-art A/V equipment and Wi-Fi technology
– All the extras…including floral arrangements and valet service
Address: 213 S.W. Clay Street Portland, OR. 97201
Phone: (503)248-2100
Website: mortons.com
Cusine: Steak & Seafood
Neighborhood: SW Portland
Amenities: Audio visual facilities
Type of business: Full Service restaurant
Capacity:

Dining Room Capacity:
Seated = 130 guests

Private Dining Room (A): 20' x 18' = 371 square feet, Accommodates 32 guests

Private Dining Room (B): 21' x 21' = 479 square feet, Accommodates 40 guests

Private Dining Room (A and B combined): 850 square feet, Accommodates 72 guests

Room Charge/Minimum:

Expensive