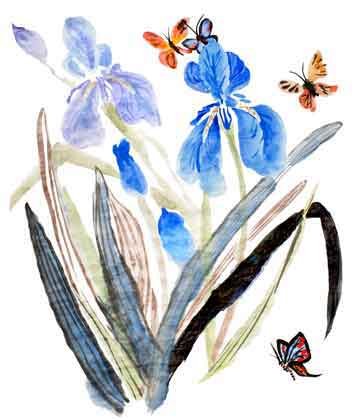 This contest is now closed!
Portland Dining Month 2014 is here, and you can win a three-course dinner for two at Park Kitchen just for writing a haiku about the event! First, some information:
Portland Dining Month is back for its fifth year, with a move to a new month and more restaurants than ever before. Beginning March 1, Portland Dining Month returns to the Rose City, with restaurants offering three-course dinner menus — including an appetizer, entrée and dessert — for just $29. The best part? Diners have 100 delicious Portland restaurants to choose from throughout the month-long promotion.
"We have a record number of restaurants participating this year," said Courtney S. Ries, director of the Downtown Marketing Initiative. "The fact that so many past favorites are joined by a number of new establishments is a testament to the success of Portland Dining Month. Diners love the opportunity to try out the city's fantastic restaurants at a great price."
Restaurant-goers can also tempt their taste buds online. Beginning Saturday, March 1, Oregon and Washington residents are invited to "Spin the Wheel" on Downtown Portland's Facebook page and enter to win a sweepstakes package of dinner for two for a year — more than $4,000 in gift cards from participating restaurants. Contest entries will be accepted March 1-31.
Once again, Portland Dining Month is partnering with OpenTable to benefit the Oregon Food Bank. For every reservation booked through OpenTable using the links on the Portland Dining Month website, Downtown Portland will make a donation to Oregon Food Bank. Last year, more than $1,800 was donated to the Oregon Food Bank to assist with their work of distributing emergency food to hungry families.
Portland Dining Month features 100 restaurants, including:
For a complete list of restaurants, menus and additional information, please visit PortlandDiningMonth.com.
This is where the Haiku contest comes in. Write a haiku about something to do with the Portland dining month and post it in the comments below. Let's limit it to three entries per person. A group of judges will come up with a top ten list, which everyone will be able to vote for their favorite. The winner will receive the certificate for a dining month dinner for two at Park Kitchen. As a matter of fact, you might want to work PK into the haiku – just to be nice.
Not sure what a haiku is? We've done these contests many times before, so you can view the archives for Haiku contest results here . You'll also find an an article on the subject here.