Our first food writing contest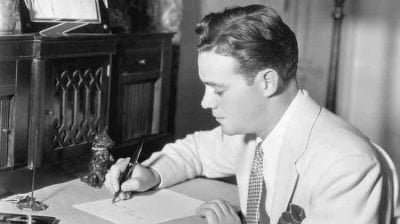 A few weeks ago I was sitting with a friend, listening to yet another memory of Quality Pie. So many people have a story about that place. The first time I came to Portland, I didn't really know anything about the city. I was on a road trip by myself, trying to get a break from a very hard time in my life. I pulled into downtown at two in the morning looking for somewhere to eat and ended up at Quality Pie on NW 23rd. I'll never forget the strange assemblage of people that early morning. Old folks, young folks, hippies, drag queens, punk rockers, and even some conservative types that had obviously come from some sort of highbrow event. It was a melting pot, a scene from a movie that I've never come across since. As I sat there drinking coffee with a bad piece of lemon meringue pie, I remember thinking to myself, I could live here. A year later I returned and haven't left. I'll never forget the pie.
It occurred to me that it would be fun to open up the site to anyone who wanted to write about a food memory – Quality Pie or anything else.
For me, food and music evoke the strongest memories of my life. Biting into a nectarine makes me flash back to a hot California evening in the 1960's, Mr. Tondre cutting a perfect fruit from a little tree with his jackknife, handing it to me still impaled on the blade. I'd never had a piece of stone fruit that fresh before, and as I stood there with juice running down my face, I thought my brain would explode. That moment left an imprint I will never forget.
I can remember my mother packing us in the car to every Thursday to go to the strawberry stand. It was run by a Japanese farmer and his wife on the back side of the Palos Verdes Peninsula. We'd wind along the cliffs overlooking the ocean. Just before Marineland we'd park and walk down the steep dirt trail to the tide pools. I wanted to be a marine biologist and would dash from one pond to another, picking up rocks to see what was underneath, and carefully putting them back again. My friend Jacques taught me how to smash open a sea urchin, and we'd eat them raw, sitting on a rock with the salt spray floating over our heads. As the tide came up, we'd race each other to the top of the bluffs where mom would be sitting, patiently reading a book. Back in the old VW van, we'd wind along the coast to the little white strawberry stand.
It sat in the middle of nowhere, surrounded by acres and acres of dark green strawberry fields. I'm sure I've had strawberries since that were as good quality, but never any that tasted quite so good as the ones we'd eat in that dirt parking lot. When we got home, Dad would serve them simply with a sprinkle of kirsch liquor and a dusting of powdered sugar. I still eat them that way.
What memories do you have?