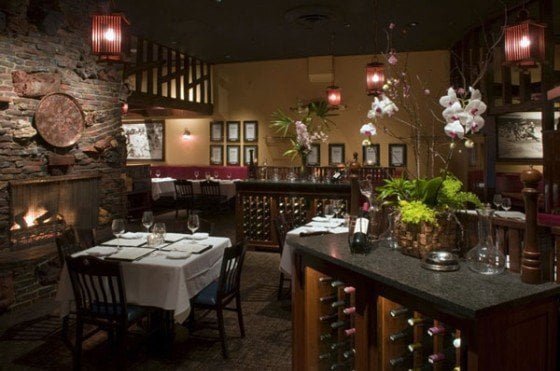 What is the best steakhouse in Portland? We decide to find out
A friend called me a few weeks ago. "My boss is coming into town, and I need to take him to a steakhouse. Which one is the best?" I paused and thought about it. I really had no idea. I've heard good things about several, but as a dedicated gourmand, I don't really eat a lot of steaks, and I certainly don't eat at steakhouses very often. That leads me to the biggest project I've ever taken on at PFD. What is the best STEAKHOUSE in Portland?
I don't care how big a foodie you are. Every now and then, someone either asks for your opinion, or you find yourself in a situation where you need to go to a steakhouse – an anniversary, family in town, your father in law… whatever. It happens. Which steakhouse should you recommend?
I've set out to answer that question. I will go to four steakhouses in four weeks. I will compare Morton's, Ringside, Ruth's Chris, and El Gaucho. If the money holds out, I'll add a few more, but my budget is only $850.00, which may not go far.
At each steakhouse,
I will try two different steaks – always the same cuts, always medium-rare.
I will try the same salad – a Caesar.
I will try the same two sides at each restaurant, or as close to the same as they come.
I will try one cocktail
I will try a wine by the glass, but will also take careful note of their bottle menu.
I will try a dessert and give a general impression.
During the process, I will write a short review of each steakhouse covering ambiance, service, quality of each dish, whether the meat is cooked properly and finally the overall price. I will only make one visit because more should not be necessary – this is all these restaurants do, and they should be able to get it right every time.
After I have finished my reviews, I will also post a spreadsheet covering all the factors. You will be able to check exactly what characteristics are important to you.
There will be people who say I shouldn't rate any chain restaurants. I disagree. Any restaurant, even a McDonald's provides a large number of jobs to the local economy. Sure, the corporate money may not stay in the state, but the fact is, all of these places are in Oregon, and all of them have an impact in Portland.
I finished El Gaucho this week. Reservations are made for the next on the list. Lipitor in hand, I am ready. God help me. I do it all for you. At the end of the adventure, I will sum everything up.