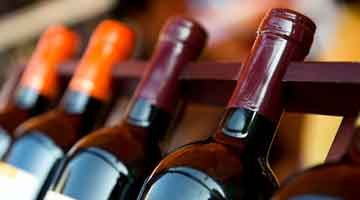 Here is a guide to our favorite Portland wine shops
Last update 1/4/18
While many wine bars like Bar Avignon are gaining in popularity and exposure, Portland Oregon wine shops often fly under the radar of the public. Big retail stores like Fred Meyer's, Zupan's, New Seasons and even Trader Joe's carry large international and domestic producers, but the small shops often have unique and rare artisan wines.  Portland wine shops also feature excellent Friday or Saturday tastings, perfect for date nights or trying new wines – check their websites for the cost.
The following is a list of some of our favorite wine shops by neighborhood. You'll find a map of all of them at the bottom of the page.
Downtown/Northwest Wine Shops
Pastaworks/City Market – These Italian focused bottle offerings are fairly extensive considering it's located within a small grocery store.  Ask Gabe behind the cheese bar to pair the perfect wine – he is very knowledgeable about food and wine pairing. This is a great neighborhood shop to get quality wine.  Prices can be somewhat higher (2-4%) than other shops, but they have a stellar Italian section that makes the convenience worth it. You'll find many of the same wines at Providore Fine Foods, their gourmet food shop in NE Portland.
Tastings: held regularly, check their website for details.
Address: 735 NW 21st Avenue, Portland 97209 (503)221-3007
Providore: 2340 NE Sandy Blvd., Portland OR 97232 (503)232-1010
CorksCru – The shop features European hand-picked gems by the owner, with many stellar values in the $15-$20 range.
Tastings: Every Friday beginning at 5pm.
Address: 339 NW Broadway, Portland 97209 (503)226-9463
Liner & Elsen Wine Merchants – One of the older wine shops in Portland, L & E started in 1990 and features a large selection.  Service has improved recently, and you can special order older vintages – perfect for birthdays.
Tastings: Every other Friday and all Saturdays. L & E often has importers and distributors pouring high quality offerings for $10-$15.
Best Feature: The free Saturday tastings from 12-5 pm featuring international wines and local wineries and winemakers.
Address: 2222 NW Quimby Street, Portland 97210 (503)241-9463
Oregon Wines on Broadway – While more wine bar than shop, OWB features an extensive Oregon Pinot Noir collection. The bartenders are irreverent, Madonna and Prince are frequently playing, and everyone is having a good time.  Patrons generally work downtown, and the place is buzzing around 5 pm, so get there early to grab a seat at the bar.
Tastings: Monday – Saturday 12pm – 8pm. Bubbles every Friday.
Address: 515 SW Broadway Avenue, Portland 97205 (503)228-4655
Vinopolis Wine Shop – Hands down the largest selection around.  The downtown location is certainly not intimate as it resembles a warehouse, but it usually has the best prices in the area when comparing similar bottles.  Customers are often left alone to peruse the selection, and if you want recommendations, do not be afraid to be aggressive in asking for help!  They also feature "internet only" specials for newsletter subscribers.
Best Feature:  Great choices with some of the best prices in town.
Address: 1610 NW Glisan St., Portland 97209 (503)223-6002
Other SW Portland shops of note:  The local Zupan's grocery chain has a large selection, though it is usually more expensive than the wine shops, and Trader Joe's is always a crowd pleaser (see Food Dude's 2012 survey), with some decent bargains on large production wines.  If you want a "secret" Oregon stash, ask the staff at Phil's Uptown Meat Market to let you see the cellar downstairs. Try Taste on 23rd for a great wine bar/shop combination with the added benefit of great people watching. Pearl Specialty Market & Spirits on the edge of the Pearl District is solid, and also carries a wide variety of liquor.
Southwest Portland Wine Shops
Storyteller Wine Co. – Both a brick and mortar shop and an internet shop, Michael Alberty sells via his appropriately named newsletter with great stories about each wine.  The Friday night tastings are the best in town and are usually free.  If you enjoy wine writing and great wines, sign up for his weekly newsletter.
Tastings: Friday from 4pm – 9pm and Saturdays from 10pm – 7pm.
Best Feature – Most of the Friday tastings are free, and the winemakers are frequently present.
Address: 5511 SW Hood Avenue, Portland 97239 (503)206-7029
E & R Wine Shop – Next to Vinopolis, E & R has arguably the best selection in town, with spectacular special tastings.  Ask Ed, Richard or Stephanie anything about their wines – they often travel to many of the wineries in Europe, and have direct relationships that result in rare offerings unavailable anywhere else.  If you love music and wine, sign up for their comical, well-written newsletter.
Best Feature:  Phenomenal special event tastings, including an annual Kermit Lynch Import tasting (with Kermit attending at times), plus the three-day "Pinot-Oregon" tasting featuring the best of Willamette Valley.
Other SW Shops of note:  John's Market a with really good $5 Friday night tasting from 5pm – 7pm, and a huge beer selection.
Address: 6141 SW Macadam Boulevard, Portland 97219  (503)246-6101
Northeast Portland Wine Shops
Great Wine Buys  – A nice selection of Pacific Northwest and European wines. Great Wine Buys has very good prices and a knowledgeable staff.
Tastings: Friday from 5pm – 7:30pm, Saturdays from 2pm – 5pm
Best Feature:  Special tastings have included: "cult" Washington wineries, Champagne, and Oregon Pinot Noir verticals, and they have varied weekly Friday night tastings ($10-$15) as well.
Address: 1414 NE Broadway, Portland 97232 (503)287-2897
Pairings Portland  – This shop owned by exuberant Jeff Weissler features wines that, no surprise, pair well with food. Go here if you want an education about what to serve at your dinner party.
Address: 455 Northeast 24th Ave., Portland 97232 (541)531-7653
The Magnolia Beer & Wine Bar  –  Features weekly tastings on Thursday and Friday nights with wine classes led by sommelier Alan Stevens.
Address: 4075 Northeast Sandy Blvd, Portland 97212 (503)459-4081
Other notable shops:  The Devil's Den, Blackbird Wine Shop.
Southeast Portland Wine Shops
Mt. Tabor Fine Wines  – A staple on SE Hawthorne for many years, this shop features quality Friday night tastings ($15) that usually include French or Oregon wines.
Tastings: on Fridays from 4pm – 7:30pm.
Best Feature:  Some tastings have relatively rare European selections that are hard to find.
Address: 4316 Southeast Hawthorne Blvd, Portland 97214 (503)235-4444
Orange Line Wines – Orange Line Wines is a 400 sqft shop in Sellwood-Westmoreland. From the owner: "There are some things that we think are special about the shop:
– More than 3000 bottles and over 400 labels are packed in from floor to ceiling. We don't sell anything other than wine by the bottle
– Every label (including new vintages) has been tasted by my wife, Ester (the sole proprietor). This ensures that only the best value wines make it into the shop and that she knows precise details about each wine
– 100% of the stock is racked horizontally with tight temperature and humidity control
– Half of the labels are priced below $20
– Ester assigns a point rating to every wine. Some people hate points. Some people love them. In our case, the ratings come from a single consistent person with no ulterior motives, making the entire stock accessible to those people who do rely on points. The others can avert their eyes.
– Ester opens at least 3 bottles from stock for tasting every Friday and Saturday. The tastings are free with any purchase
Our goal is to find the best value wines to represent the various regions, varieties and price points, and make them comfortably accessible to the entire neighborhood with no gimmicks, attitudes or fanfare."
6212 SE Milwaukie Ave, Portland OR 97202 (503)863-2012
Portland Wine Merchants  – This shop always has an eclectic, changing stock, so you may not find the same bottle twice!  The owner Rory often brings in warehouse closeouts, and there are frequently great values that are not available anywhere else.  Some of these wines have not sold due to poor marketing/labeling, etc., but can be very good, and are often under $10-$15.  Friday tastings ($15) are casual and are from 4:30 until about  7 pm.
Tastings: every Friday, an informal drop-in tasting from 4:30pm – 7:30pm
Address: 1430 SE 35th Avenue, Portland 97214 (503)234-4399
Vino – Owner Bruce moved the shop from his Sellwood location to just across the street from Ken's Artisan Pizza on SE 28th, and the regulars did not miss a beat!  The loyal patrons of the Friday night tastings ($10-$15) pack the house for high quality offerings.  For its size, the shop has a surprisingly wide variety of good choices.  Tip: go to the food cart Burrasca next door, get some Florentine style pasta, and bring it back to the wine shop to pair (and eat) with your favorite wine.
Tastings: Every Friday from 4:30pm – 8pm – five wines for $10
Address: 137 SE 28th Avenue, Portland 97214 (503)235-8545
Other SE Wine Shops of note:  The Portland Bottle Shop – Specialty Wine & Beer – 7960 SE 13th Ave., Portland 97202 (503)232-5202
If you shop for your wine at grocery stores, best bets include New Seasons, Zupan's, and (surprisingly) Fred Meyer.