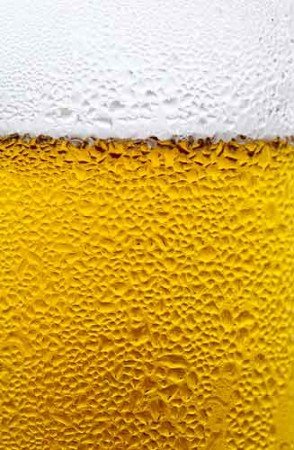 I was just looking at this space the other day, wondering when it was going to open, and now comes the announcement. 10 Barrel fans rejoice! It seems there are many of you, as I got quite a few scathing emails a few months back, because I said I'd never heard of them. It seems I was "stupid" and "out of touch". Anyway, they have a pub in Bend and Boise, along with a Bend Oregon brewery.
This is in the space at NW 14th and Flanders that housed Mellow Mushroom Pizza.
March 16, 2015 (Bend, Oregon) – Portland! We promised you a pub and we have come through. Our 10 Barrel Portland brewpub will open its doors to beer lovers on March 16, pouring 20 taps of year-round and limited release beers. The brewpub is centered around our Portland-made Metalcraft Fabrication 20-barrel brewhouse where head brewer Whitney Burnside will be brewing one-off and unique beers, most of which will only be available at the pub. Alongside Whitney's beers the taps will be pouring an ever-changing list of year-round and limited release beers from Bend and Boise including many of Shawn Kelso and Tonya Cornett's award winning beers.

"We are thrilled to finally open our Portland pub after much anticipation," said Garrett Wales, co-founding partner of 10 Barrel. "We're stoked to have Whitney on board, unleash her talents, give her the freedom to take every creative liberty imaginable in the brewhouse, and watch what happens. The pub menu will have some of our Bend and Boise favorites, including our infamous Steak & Gorgonzola Nachos and hand-crafted pies, as well as some new things created just for Portland."

"I'm so excited to have the pub open and get these taps flowing," added Burnside. "I have the freedom here to brew whatever I want to, so there are definitely some big ideas in the works; and to be right here in the Pearl in the middle of all the buzz of excitement for innovation and good beer and food is pretty amazing."

The 10 Barrel Portland brew pub is located at 1411 N.W. Flanders St. in the Pearl District and will be open from 11am-11pm Sunday through Thursday, and 11am to Midnight on Friday and Saturdays. The pub will be staffed by 94 beer loving locals and plans to host unique beer events throughout the year.  The Portland pub will carry on 10 Barrel's Charity Tuesdays tradition, where all proceeds from sales on the last Tuesday of the month will benefit a designated charity. The 6,229-square-foot space can seat up to 175 and is on track to open additional rooftop seating by the summer.