It's time for the food haiku contest 2018!
This contest is now closed. Voting will begin as soon as the judges have narrowed the field to 10 haiku. Thank you to everyone who entered!
[Good news! I've been informed that each gift card is worth $70, not the $33 I was originally told]
Every Spring* since 2006 we have held a haiku writing competition. The entries are always great, and I look forward to the event.
This year, it's restaurant haiku – all the entries should be about restaurants.
Write a haiku about wine and post it in the comments below. Let's limit it to three entries per person. A group of judges will come up with a top ten list, and all of you will be able to vote for your favorite. This year Travel Portland is providing a $70 gift card for three different restaurants as part of Portland Dining Month's 3-course prix fixe meals. One card will go to each of the top three haikus**.  The cards are from Irving Street Kitchen, Nomad PDX Restaurant, and Southfork Restaurant and Lounge.
Not sure what a haiku is? You'll find an article on the subject here. Also, check out some of the winning entries from previous years below.
We used to require entries to adhere to the 5–7–5 syllable pattern. Not so this year – do what works for you – though remember it may not work for the voters!
Want to try your luck? Add your haiku to the comments section, or send it to me in an email and I'll put it in the comments for you.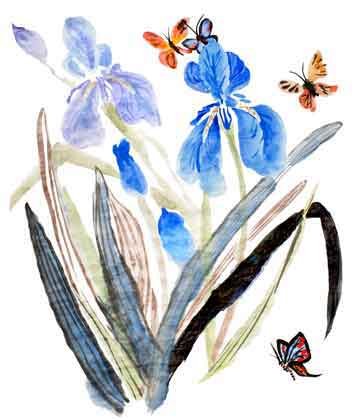 Here are some top entries all the way back to 2012:
It seems like eons
Since sweet juice ran down my chin
Hurry tomato
Darkness slowly melts
Silken earth against my tongue
Sweet forest flavors
Cold, creamy crystals
Aromatic orchid bean.
Summer in a cone!
Trout caught fresh from stream,
dirt clinging to chanterelle feet,
we stoke the campfire.
pea shoots and favas
bounty at my fingertips
who's green with envy?
One hundred choices,
A month with thirty-one days…
Is "Second Lunch" gauche? 
Fresh, raw, exquisite:
Salmon's salt, tang, rests on pearls
Wasabi bursts through
The comfort of food
Shared with family and friends
Saved me this hard year.
sips bubbly and cooks
sizzling greens in garlic cloves
low spring moon hangs full
Beerku – haiku about beer:
Message in bottle:
Stranded in Oregon with
Just beer. Don't send help
pea shoots and favas
bounty at my fingertips
who's green with envy?
cooking in a space
barely enough to turn 'round
still fills me with joy
I reach down and pluck
white arugula flowers
peppery beauty
to err is human
and to forgive is divine
I served red with fish
Wine filled our glasses,
Lingered on your lips, so I
Drank too much of both.
~
*yes, I know it's not Spring yet, but one can dream.
**The 1st place winner will pick from the three restaurants, then the 2nd and the third place will get the final card. Please make your reservations at PortlandDiningMonth.com