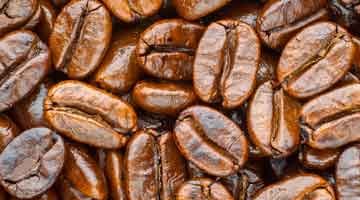 In the future, the barista serving your morning coffee may just happen to have a degree. University of California at Davis has founded a coffee center dedicated exclusively to the study of coffee. The school, which I proudly attended back in the (cough) early 70's has always had a strong curriculum in everything agriculture, especially viticulture, which is why I was there. Though Texas A & M University has a program on coffee agriculture, there really hasn't been any serious university level program specifically aimed at coffee producers, processors, roasters, etc.
This week, the center held its first conference. From NPR,
…But given how much coffee people all over the world chug, there's a surprising lack of academic research on the topic, German says.

There's a lot we still don't fully understand about coffee, German says. What's the best way to treat the beans while they're still green? What's the most environmentally friendly way to roast them? And why are we so obsessed with how it smells?

And since the university is already well known for its wine making and beer brewing programs, German says coffee seems like a natural next step.

The idea grew out of a seminar called "Design of Coffee," developed by two professors in the chemical engineering department.

"It's basically a non-mathematical introduction to chemical engineering," says , one of the course developers. The idea was to illustrate some of the basic principals of chemical engineering though the process of making the perfect cup of Joe.