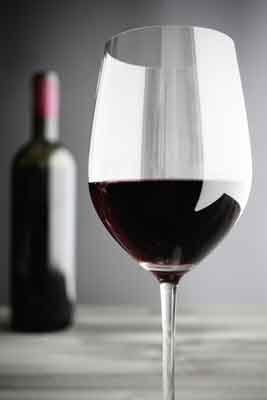 When I was 18, I clearly remember my dad saying that "life is too short to drink cheap wine". I'm sure he meant we shouldn't drink bad wine, and I've taken it as an anthem. I'd rather drink good wine occasionally than drink bad wine frequently.
I thought of him today when I heard a story on CBS This Morning. According to an alarmist website set up by a law firm filing a class action lawsuit, saying that they had found elevated levels of arsenic in wines –
dozens of wineries are violating California state law by knowingly producing, marketing and selling arsenic contaminated wine and failing to warn consumers about the potential danger."

"Some of the popular wine brands named in the lawsuit include Franzia, Ménage à Trois, Sutter Home, Wine Cube, Charles Shaw, Glen Ellen, Cupcake, Beringer and Vendage. The wines named in the lawsuit are primarily inexpensive white or blush varietals including Moscato, Pinot Grigio and Sauvignon Blanc.

According to the website, the arsenic levels in some of the wines are five times over the safe daily intake limit of 10 parts per billion. This should have Agatha Christie fans on a level of high alert.
But wait, there's more! CBS News has done some digging. It turns out, the firm who initiated the lawsuit, is BeverageGrades, "a private company offering lab testing, quality assurance and certification of alcoholic beverages for suppliers, restaurants, retailers and ultimately, the end consumer."
CBS News also spot-checked and tested the four of the wines listed in the lawsuit. They were not the same vintages, but the arsenic levels were all considerably lower than BeverageGrades' results. One of them, the Wine Group's Flip Flop Pinot Grigio, came in within the acceptable federal arsenic levels for water.

The others were at or above that limit, including Trader Joe's Two Buck Chuck White Zinfandel, which tested at more than twice that standard.
The list of offenders reads like a who's who of cheap wine, with an inverse relationship between the cost and the levels of arsenic they contain. Varieties by Almaden, Beringer, Corbett Canyon, Charles Shaw, Menage A Trois, Sutter Home and Wine Cube all appear on it. BeverageGrades has jumped on the publicity by sending out a press release targeting wineries to "Validate the quality of your brand and increase market share by promoting an A+ BeverageGrades Certification Rating to consumers". It feels like they are positioning themselves to benefit from this suit or the publicity from it, whether it proves valid or not.
So how big is this cancer risk? 10 parts per billion seems like a very low number. According calculations by the National Resources Defense Council, if you drank 2 liters of water a day containing this level of arsenic, your approximate cancer risk would be 1 in 500. I'm thinking the potential from a few glasses of wine a week are going to be proportionally lower.
If you need something else to ponder, keep this fact in mind: apple and pear juice contain up to 300% more arsenic than FDA guidelines. In 2012, Consumer Reports magazine ran an article called "Arsenic in Your Food", which found similar levels in breakfast cereals, rice and even baby food. This means of you've had mulled apple cider with a bit of wine in it while eating a rice bowl, you are a walking time bomb.
So there you have it – if you've been drinking large amounts of Charles Shaw Two Buck Chuck White Zin, you are going to die someday. In the meantime, I feel pretty comfortable drinking wine, cheap or not. It seems to me that this suit is nothing more than a bunch of crap, dreamed up by a company looking to make a fast buck. Pull up a comfortable chair and watch the fireworks; some of these wineries have huge amounts of money behind them, and can afford to spank groups tossing off these kinds of claims. Heck, one company owns Beringer, Chateau St. Jean, Chateau Souverain, Meridian, St. Clement, Stags' Leap Winery, Black Opal, Greg Norman Estates, Wolf Blass, Jamiesons Run and Yarra Ridge with revenues to a billion dollars a year.