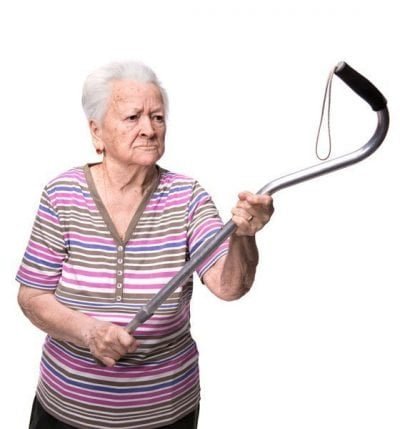 I started this site in late 2004. At some point or another, I have managed to alienate every reader at least once. Private emails frequently follow. I have collected a good amount of my favorite comments and a few stories. I thought I'd throw in a few of them. Spelling errors are intact, all are from 2006:
You are a stupid idiot. As a matter of fact you are dummer then an idiot.
A trout is smarter then you are. Even a salmon!
You site is nothing short of a festival of self-obsessed lonely people publicly masturbating.
So what is it for you? Obviously you'd prefer your wait staff to coddle to their bosses than serve their clientele. Your credibilty just tanked.
What you have just done with selectivily copying and featuring Joe and I's posting with our friends (yes, that is where we can let our hair down with many of our friends–most of whom have gone to colllege and some even with multiple degrees, even, including myself) is really indicative of just how insular, snide and self-important your site have become.
I hope you can eventually swallow some pill of the responsibility you took in setting the tone for all this. It really was pointless and petty.
Yikes! The idea of your head getting any bigger is really very frightening. You'll have to trade in your BMW sedan for a convertible and drive with the top down all year long!
Your readers can be such snobs! Commenting on your blog is like throwing water on a cat!
You are totally in the pocket of the restaurateurs and have lost whatever credibility you ever had
Regarding commenting; the best ones arrive late at night, not long after the bars close. Here is one from someone who had admittedly been indulging:
How much of this amounts to a sort of masturbation? Maybe it's a question of participating vs. observing? I'm little more than a neophyte, and I've been at it a while, but I'm having a hard time differentiating between the efficiency of Reaganomics and slow food; which is to say, if a greater value is placed on the status than the methodology , where does the value ultimately lie? A good number of us can be dilletantes while both the artists and the unwitting starve–I'm not so interested in diatribe as dialogue, and quite possibly the methodology is made clear in the execution–I'm just wondering about your opinion–when the raft is jettisoned, what do you consider consomme? Maybe Mr. Hebberoy would call it "meatball soup" (or a thin sugo?) in the interests of appreciating all the resources, and kudos to him if he would, but who is his audience, and why call it a sugo if it really amounts to sauce or a soup, for that purely hypothetical matter? Food. Nourishment–body and soul–isn't it possible to undermine the TGIFridays of this world with real, simple, or classic, or innovative, but not exclusive, good food?
I never understood much of it, but am thinking if I read it again after drinking considerable amounts, it might make perfect sense.
There are so many stories I could tell, but here are a few to make you smile:
One night I was at Gotham Tavern, working on a review with friends of a friend. After making sure they all knew it was very important to me that I was anonymous, one of them told the waiter, "Make sure he get's an itemized receipt. He's an important reviewer and has to have it".
I was having a meal at an at 23Hoyt, a last minute invite with seven people I didn't really know. One of them was some guy fresh off the boat from Italy, who desperately needed an enema. When the appetizers arrived, he stood up in the restaurant and screamed "This is not Italian", and then stormed directly into the kitchen. He was screaming so loudly, we could hear him from our table. When you are trying to make as little of an impression as possible so you aren't remembered, this makes it difficult. Fortunately, the reservation was not under my name, so I left a pile of cash on the table and slunk out the door before the entrees came –  and went to Taco Bell.
A Balvo story. "I was having a quiet little dinner the week they opened. At the end of the meal, when the waitress came around to refill my coffee, the top which hadn't been screwed on properly fell off, and a hot coffee waterfall poured across the table and into my lap. The entire restaurant came to a stop. One word – Ouch. No, I won't let it affect my review – the restaurant was so bad I didn't need the extra material, and besides, things happen.
I'll save the rest for my book ;)
Some of my favorite things are the reams of gossip I've gotten over the years from people in all walks of life. Much of it was hearsay or plain lies, but it made for darn entertaining reading. The best always comes from restaurant employees, frequently chefs, always with the caveat, "Please don't tell anyone you got this from me… or have ever even communicated with me!" Don't worry; your secret is safe with me.