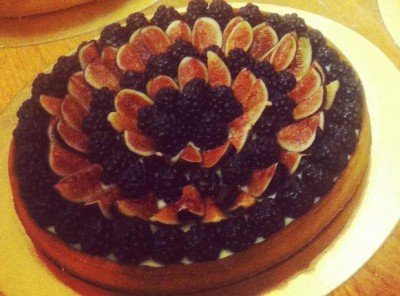 Two pastry chefs from Fleur De Lis bakery have won Portland's 6th Annual Concours de Tartes aux Fruits.
The gorgeous tart was:
"duck fat sucre lined with dark chocolate, layered with lavender pastry cream and topped with black mission figs, Gonzalez Farm blackberries and house made plum syrup. The tart was a spectacular multisensory combination of seasonal freshness and tastes."
Zounds! That sounds really good.
The 2 pastry chefs, Julia Eisen-Meyers and Sharon Espinoza are rising stars and this award is a great accomplishment for them.