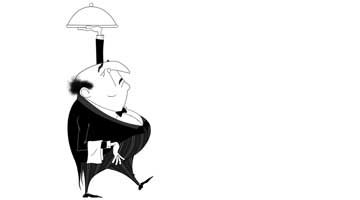 This is another category that I find interesting. If nothing else, I can compare the results to my own experiences. In 2010, the awards went to Clyde Common, Nostrana and Bluehour. This year Bluehour was way down the list, so they are doing something right. Nostrana has soared even higher above the rest.
Out of 338 votes cast, the "winners" are
Nostrana (by a landslide)
Clyde Common
Podnah's
I'm not surprised by Nostrana; they always are the leader in this category. In my experience, Oven & Shaker (same owner) is a good candidate for next year's list. Clyde has had issues now and then for years, but Podnah's, only one point behind them, is unexpected. I've probably been ten times in the last year, and have never had anything but excellent service. However, I tend to go early before the crowds.