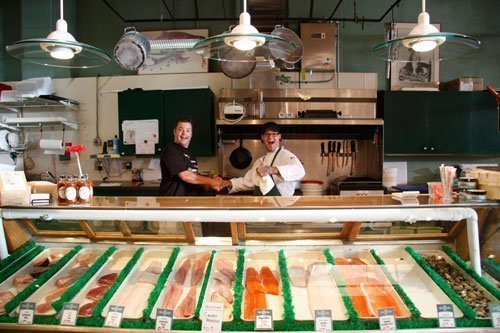 Where do we go when we are looking for ingredients to make a special meal? The outcome of this list is exactly the same as last year.
1. City Market/Pastaworks – 48% of the vote!
City Market/Pastaworks is one space, with separate "stores" inside – Pastaworks, Chop Meat Market, Newman's Fish Market, and City Market which has a large cheese case, fruits/vegetables, etc. Pastaworks alone also received a large amount of votes, and people didn't always specify, so I've added their stores too.
2. New Seasons Market – 16%.
3. Foster & Dobbs Authentic Foods – 15%
4. Zupan's Markets – 12%