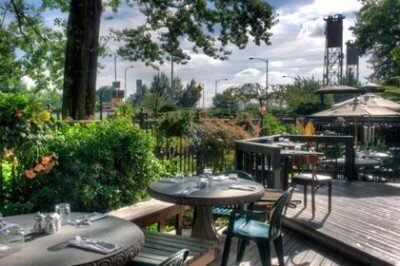 768 people voted in our reader survey 2015 question, "What is the Best Outdoor Dining in Portland". It is no coincidence that the outdoor dining pages are some of the most popular on this website. After our long drizzly winters, we tend to rush outside and embrace our beautiful summers. We have a wealth of options available – there were more nominations in this category than any other, and the top ten positions only made up 46% of the total vote.
Here are the top ten along with the percentage of total votes:
My vote was for Firehouse. I like the big sunny flagstones surrounded by various vegetables and whatnot. In the 2013 survey, the winning order was VQ, Meriwethers, Departure, Firehouse and Yakuza.