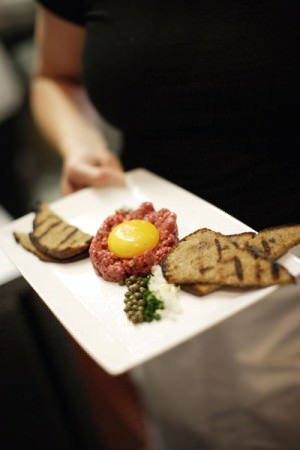 I didn't expect many votes for The Most Romantic Restaurant in Portland, but 715 of you indulged me by answering the final survey questions. Let's face it, we all like a little romance now and then. For fun I looked all the way back through our lists to 2006.
Interestingly, eight of the past winners have now gone out of business. They are Alba Osteria, Alberta Oyster Bar, Fenouil, Carlyle, Aquariva, Metrovino, Noisette and Genoa.  So… judging by my advanced knowledge of statistics, I would consider all of the 2015 winners in danger of closing.*
Personally, I think a picnic on a hill overlooking a great view is better than any restaurant – a proposal under those circumstances worked for me, but all of the choices listed here have romantic qualities.  I suppose it all comes down to what you consider romance; it's pretty subjective. Is it the ambience, the menu, service, the amount of alcohol in the drinks… what do you think?
Out of 715 votes:
1. Paley's Place – 16.43% of the vote.
This would be my restaurant choice. I've always found it very romantic, from the space, to the service, excellent drinks, good wine list and terrific food. Make a reservation or you'll probably end up squeezing into the bar.
2. Portland City Grill – 8.74%
It's all about the view! The food…
3. Le Pigeon – 6.99% (tied with Ava Gene's)
I see how this made the list. I remember sitting at a little table out front along the street, thinking, "this could be very romantic in a weird sort of way, but I'm with the wrong person" The food from this James Beard award-winning chef and the bustling scene puts this near the top of many Best Of lists. You'll want to make reservations.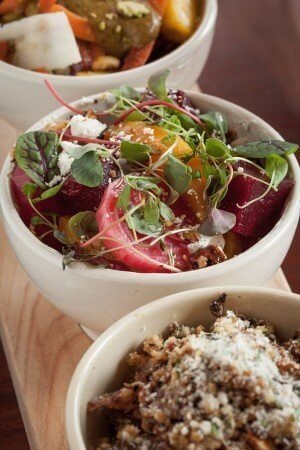 3b. Ava Gene's – 6.99%
I honestly don't get this one, but different strokes for different folks. The food is pretty good, but I've always found the ambience too busy for my taste. However, I'm in the minority – many friends rave about the interior design. Karen Brooks was so infatuated the chef must have needed a towel after reading her review. Reservations a must most of the time.
4. St. Jack – 6.29%
I get it. French – √ Fun – √ Good food – √ Romantic – √  Make reservations.
5. DOC – 5.24% (tied with VQ)
Italian food, little entrance through the middle of the kitchen, intimate space.
5b. Veritable Quandary  – 5.24%
It's all about the beautiful patio, which won the 2015 Best Outdoor Dining survey.
6. Little Bird Bistro – 4.55%
In danger of repeating myself: I get it. French – √ Fun – √ Good food – √  Not sure about the romance factor.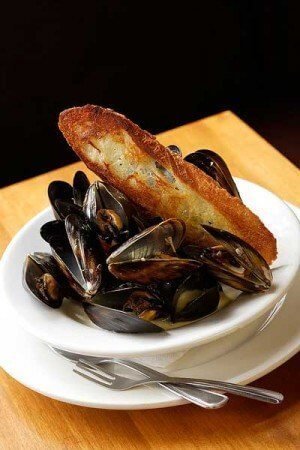 7. Bar Avignon – 4.2%
I totally agree with this, and can't quite figure out why. I've always enjoyed my dinners here. The service is good, the food is good, and they have a great wine list. There is something about it that is sexy. I especially like it on rainy evenings.
8. El Gaucho – 4%
Dark, plush booths, caesar made at the table, flaming bananas Foster… I consider it very romantic.
A few comments that stood out:
OX – S.E.X.Y.
VQ – I got engaged after eating at this restaurant!
*tongue firmly planted in cheek