Food Dude Article #10
By Ken Collura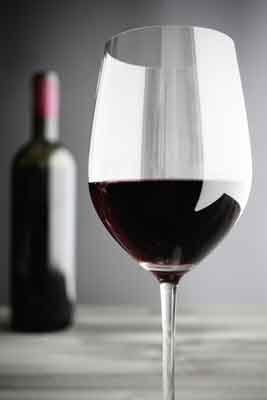 Every year, I try to assess the goals I've set for myself as a sommelier and whether they are being achieved. I know most people do this around New Year's Day, but August is just as good.
So now is the time to reaffirm a couple of these resolutions, my raison d'etre, so to speak. So, here's what I came up with, and how I feel I'm doing. Resolution One:
Since the first day I put on a suit and starting walking the floor, I've sought to dispel the idea of the haughty sommelier. You know who I'm talking about. That's the one mumbling in winespeak, blowing the customer off as some sort of boob, maybe even wearing a clunky cup around his/her neck! (Here's an aside: do these guys with the cups actually taste every wine they serve? If I did that where I work, by 8 p.m. I'd be ready for cookies and milk and a nap. FYI: spitting wine on the floor during the service is distinctly frowned upon, lest you splatter the shoes of the clientele).
If we never see another image of yesterday's sommelier, it would be too soon. I strive to redefine the public's perception, to bring them up to speed with the agenda of the contemporary wine professional. We are sometimes thought of as being icons of knowledge, and as such are lauded, but addressed with trepidation. On the flip side, we're can be accosted like punching bags by packs of ego-driven wine-wannabees.
Before I hang up the corkscrew, I hope to convince customers I come in contact with to believe that the sommelier is the best wine buddy they can have. Any time a true pro is asked for consultation, he/she will match your food with the top choice available, taking into consideration your price and stylistic preferences. It's that simple.
Am I succeeding in this endeavor? Answers forthcoming after a synopsis of Resolution Two.
Eating the same foods each day would be a bore. Why do folks choose the same wine, meal after meal? I tend to chalk it up to fear of the unknown. Priortato? Gigondas? Never heard of it.
So let's have another bottle of cabernet. I can spell it, and my uncle lives 20 miles from where it's made. It's this kind of closed-mindedness that drives wine dudes loony. We know what jewels are out there. It's a boundless bounty, with bottles to appease every taste and budget. Yet, we basically have to get on bended knee and plead for Mr. Same Old Same Old to try something twice as good at half the price. Something about this does not register.
Maybe it's because of the overload of puffed-up reviews for certain wines from the media (Wine Spam). Whatever it is, I'm out there trying to be the caped crusader (does a Sommelier wear an "S" on his undershirt?) against this blinders-on mentality.
The envelope please.
I grade myself about a "B-" on the first point and around a "C+" on the second.
More tables have put their trust in my opinions during the last six months than ever before. Oh, we still hear things like, "Does this guy think I'm some sort of a rube just off the boat? He's trying to sell me some lousy Spanish wine for 30 bucks!" But this is more the exception than the rule. This is an area where I think progress is being made.
On the other hand, it's still tough convincing people to try something they're totally unfamiliar with. You get that crooked-neck, I-don't-think-so look, and then you go back to get them the cab/merlot/chard/whatever. It can be disheartening, but I'll keep cajoling. In a gentlemanly fashion, you understand.
A syndicated columnist for over five years and writer for the trade magazines Cheers (on the Editorial Advisory Board) and Sante on a regular basis, Ken Collura has been active in the national wine scene for many years. Prior to moving to Portland, he was head sommelier at the restaurant with the world's largest wine list, Bern's Steak House in Tampa, which carried over a half million bottles in stock.