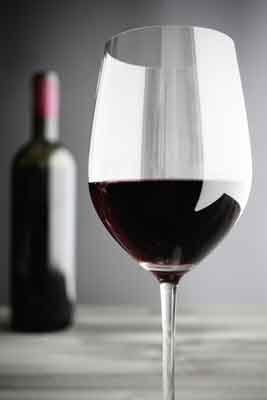 How to maximize your restaurant wine buying dollars.
By Bruce Bauer
I have been meaning to put my thoughts about how to maximize your restaurant wine buying dollars to print for a long time. I was finally motivated by a similar article in the Wall Street Journal (the link is now invalid) where they listed their top ten ways to get the most drink for your dollar. It was pretty informative, but from being in the wine biz for almost…ack…20 years, I think they could've made it even more applicable to real life.
So with that, my Ten Tips to let the restaurant know you are not to be trifled with!
1. If you are in a restaurant and there isn't one bottle under $35…assuming you don't get up and leave…then know you are getting hosed for your wine. With the boatloads of great, inexpensive Euro wines out there, there is absolutely zero reason that a wine list doesn't offer at least 2 or 3 reasonably priced bottles under $35. Also, when you see a wine list that doesn't have any deals, chances are the markup on the rest of the list is exorbitant, and those $45+ bottles should actually be priced at $35….or less.
2. In one of the worst bits of buying advice I've ever read, the WSJ says: "Skip wine by the glass. Restaurateurs like to make enough on a single glass to pay for a whole bottle." Maybe where they eat out on their newspaper expense accounts (is it any wonder the newspaper biz in this country is circling the drain?), but a lot, if not most, new restaurants are offering real value in their by-the-glass programs. Plus it is a great way to expand your palate and try different wines with different dishes. Especially if you don't mind sharing tastes. The one caveat: if there isn't any wine under $10 a glass, then assume you aren't getting much value.
3. When it comes to European wines, head south. Invariably, wines from the south of France (think the Rhone Valley, Languedocs, and in Burgundy the Macon and Beaujolais region) and southern Italy (Puglia, Campania, Sicily, etc.) are much better values than the wines from the northern areas of these countries, i.e. Bordeaux, Burgundy, Tuscany, and the Piedmont. Plus, European wines, virtually without exception, are more food-friendly with their generally higher acidity levels than their domestic counterparts. If you don't know by looking at the list, ask. Part of you saving money means that you have to take some of the control back, okay?
4. When it comes to Italian wines specifically, I'd love to drink nothing but Barolos and Barbarescos, the noble Nebbiolo based reds from Italy's Piedmont. Sadly, except for very special occasions, they are a bit out of my price league. But I will happily slurp down bottles of Barbera, also from Piedmont, which in my opinion is perhaps the greatest, most versatile food wine in the world, and a generally good value on most lists.
5. Agreeing with the WSJ, when it comes to white wines, skip the chardonnay. One of my favorite current go-to whites are the über-food friendly Gruner-veltliners from Austria, which are dry, have racy acidity, and bright, spice-infused fruit. Also be on the lookout for Muscadet from France's Loire Valley, one of the world's greatest white wine values, and perhaps the ultimate wine to have with freshly shucked oysters. For my palate Euro whites seemingly always deliver more pleasure with food than American whites, which tend to be more one dimensional.
6. When it comes to American reds, get away from the cabernet and merlot hegemony. Look to the Rhone varietals from California…syrah, Grenache, and blends. Also zinfandel or petite syrah. Being from Oregon, I'd like to say Oregon pinot noir can be a great alternative, but I have seen so many lists with mostly large local producers at exorbitant pricing that it is definitely a buyer beware area. Unfortunately most of the delicious, and more reasonably priced local juice from our smaller producers doesn't get exported far out of state. If the Oregon list contains names such as Beaux Freres, Archery Summit, Domaine Drouhin, or Willakenzie (among others…want names? Just ask), you're going to regret your buying decision.
7. The one country that is just killing it in the bang-for-the-buck category right now is Spain. Forget the more well known regions of Rioja, Ribera del Duero, or Priorat. Other areas, like Bierzo, Campo de Borja, Jumilla, Navarra, Toro, and others deliver tons of drinking pleasure for extremely reasonable prices.
8. Communicate. If you feel a reasonable rapport with your server, ask them what they are liking on the list within whatever price range you are comfortable with. Don't ever feel forced into buying outside your comfort zone.
9. Bring your own bottle. Otherwise known as paying the corkage fee. If you have a special bottle at home that you've been saving, what better time to pop that cork. Feel free to call the restaurant and see if they have a corkage policy. Most do. I am happy to pay up to $20 a bottle to have them open up that treasure from my cellar. Having said that, there are a couple of rules to follow: a) don't look at the corkage as a way to "beat the system". Don't grab some ten dollar red from your local store just to save a few dollars (a $20+ bottle is fine). As much as I want you to save money, that, not to be impolite, is being a cheap-ass in the worst way; b) Check with the restaurant to see if the wine you're planning on bringing is already on their wine list. If it is (except say if you have a '98 Barolo and they sell the same producer in an '03) leave yours at home. When it comes to corkage, use common sense and courtesy.
10. In your town, or if you find yourself in a strange town, ask at the local independent wine shop which restaurants they feel have good wine lists for value. Hopefully, we all know a thing or two about what's happening food and wine wise in our cities.
11. (I know I said 10, but more information is a good thing)- I love real Champagne from France. LOVE IT! But it is almost never anywhere near a good deal on restaurant wine lists. When a local restaurant that shall go unnamed…cough…Ten-01…cough…hit me with an egregious $25 a glass charge for a flute of Bollinger NV, I felt, well, violated in the worst way. So in general I find myself more than satisfied with fizzy prosecco from Italy or a chilled cava from Spain, and save my Champagne indulgence for the home front.
One other amusing point the WSJ made that bears repeating: don't ever order Santa Margherita Pinot Grigio, perhaps the biggest rip-off in the wine business. They are a huge producer with unconscionably high prices for mediocre grigio.
I'm sure there are more items I'll be adding to my wine buying tip sheet. If you have other thoughts or questions, I'd love to hear your comments. Remember, we're all in this together!
[Bruce Bauer writes the popular Wine Guy World blog. Every so often we are lucky enough to cross-post his articles.]