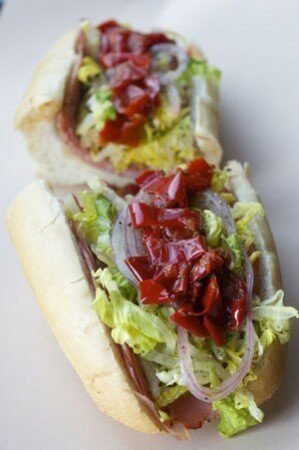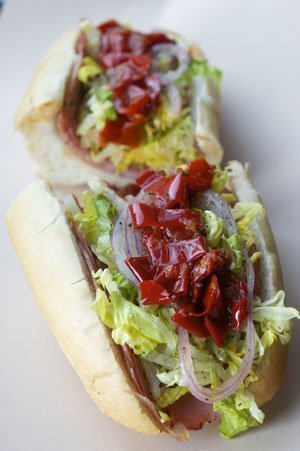 My vote would be lunch in a sunny park in Portland, but I suppose any of these restaurants could provide that, and give you a decent place to eat on a rainy day. One of the choices absolutely buttered everyone else in the survey results.
Out of 748 votes:
Bunk Sandwiches -26% of the vote. 621 Southeast Morrison St., Portland, OR 97214 (503) 477-9515 Map
Blueplate Lunch Counter & Soda Fountain – 6%. 308 SW Washington St., Portland, OR 97204 (503) 295-2583 Map
Honorable mention: Tasty & Sons
My choice? Depends on my mood. I like all of the above. Bunk has only been open a few years, but it is already legendary. If you haven't been to Evoe, here's what Roger Porter had to say: "Evoe is somewhat like a tapas bar, the sheer informality of the place would seem to call for a less exalted grade. But gram for gram, it furnishes the most perfect collection of dishes I've experienced in town." Blueplate is a bit like stepping back into the past; an old style Soda Fountain with daily sandwich specials, house-made sodas, egg-creams, and a variety of floats and milkshakes.