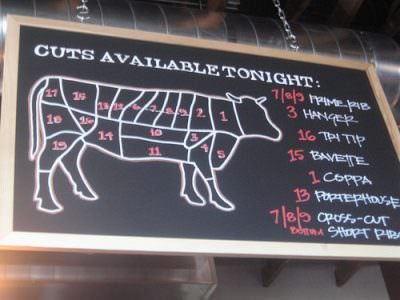 The reader survey results for "Best Steak in Portland" doesn't have any big surprises except for Ringside's second place performance. It shows what giving more attention and a new face to a restaurant can do:
Out of 818 votes cast:
1. Laurelhurst Market -21% of the vote. 3155 East Burnside St.,Portland, OR 97232   Map   (503) 206-30992. Ringside – 9%. My review
2165 West Burnside Street, Portland OR 97210  Map  (503) 223-1513
 14021 Ne Glisan st., Portland OR. 97230  Map  (503) 225-0750
3. El Gaucho -6%.319 Southwest Broadway, Portland, OR 97205 (503) 227-8794  Map   My review
You can see my steakhouse roundup here.
You can see all of the "Best of Portland" results here.