Toro Bravo, Tasty n Daughters and Tasty n Alder, Plaza Del Toro all closing permanently.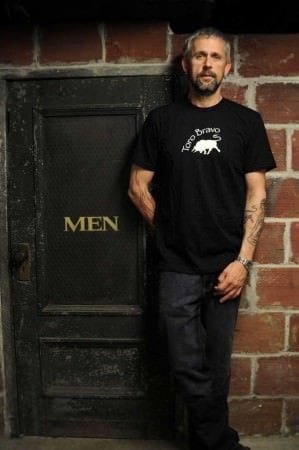 Some of the saddest news I've heard in a long time breaking from the Oregonian.
Note: There seems to be some confusion as to whether the Oregonian got this story wrong. Willamette Week said this evening,
Renee Gorham Says Toro Bravo Inc. Is Not Dissolving, but the Future of the Restaurant Group Remains Uncertain.
While she has chosen to suspend service at three restaurants and lay off staff, no decision has been made whether the closures will be permanent.
Let's hope.
Not just victims of the economic problems brought on by the pandemic, a lot of politics were involved too, which I'll leave to political websites as I don't do politics. Though the restaurants may not have been able to survive the current economic issues, this was all triggered by a series of stupid errors made in the heat of the moment on Facebook. It's all a very sad fall for a man for whom I had a lot of respect. On the other hand, there may be a lot of details about this story I am not privy to.
Toro Bravo opened in 2007, bringing a whole new world of good Spanish tapas to our area. It became so popular, one couldn't recommend it without warning, "get there early or you'll wait in line for over an hour." The food was interesting and well priced, the atmosphere full of energy. It was one of the first Portland restaurants I experienced which was outright fun. Over the years, the restaurant barely changed, yet still packed them in every night.
Toro Bravo was followed in 2010 by Tasty n Sons in the old Nutshell restaurant space on North Williams. It too was a smash hit, turning out terrific food for reasonable prices. Again, long lines were part of the experience. For me, it was the best breakfast spot in Portland.
A third restaurant, Tasty n Alder opened in 2014. It followed the Tasty n Sons playbook with a slightly more meat-centric menu. Once again, lines and long waits to get a table.
In rapid succession came Pollo Bravo on Alder, Third n Tasty in McMinnville, Bless Your Heart Burgers, Shalom Y'all… the juggernaut continued bringing more and more jobs to our area.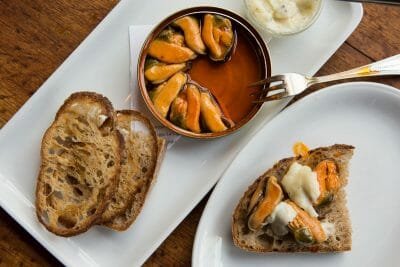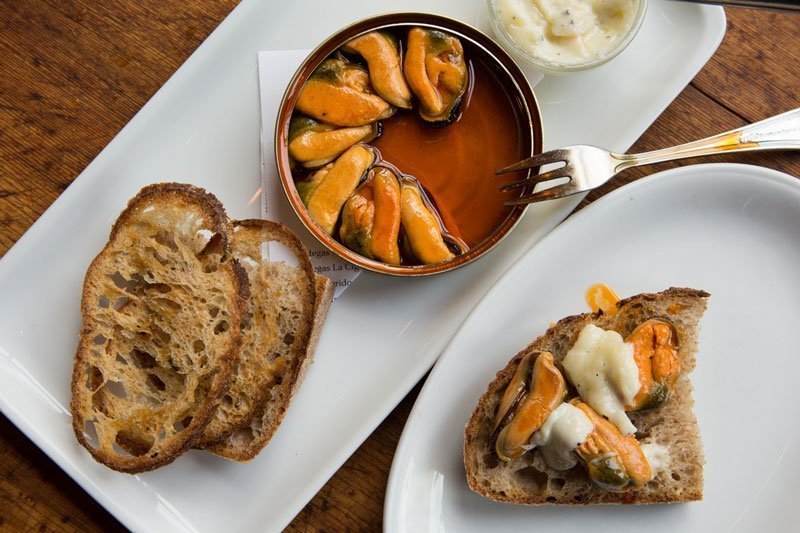 The Mediterranean Exploration Company opened in the Pearl District in 2014, bringing what I thought was the best of the genera in Portland and one of the flagships of the Toro Bravo Group. Yup, more lines. It became one of my top-10 restaurants in Portland.
In 2019, Tasty n Sons closed their location at 3808 N Williams and reopened at Tasty n Daughters in the old Woodsman Tavern spot on SE Division. An announcement was made in 2019 about a new Mediterranean spot, Y'Alla, to open in the food desert of Multnomah Village. Plaza Del Toro, their flagship gastronomic society opened in the Pearl District. It seemed like the march across our metro area would continue, but it has come to an end.
When Covid-19 hit, the Gorham's closed their dining rooms and pivoted to affordable pickup options as well as providing meals for those in need through Feed it Forward, a meal sponsorship program for those in need. It offered "pay-what-you-can-afford" pricing to anyone in need through nonprofits, with free bags of food available to all every Friday. Anyone ordering food was offered a plethora of donation opportunities to various non-profits. This followed their core principle that they should give back to the community.
Overall, Toro Bravo Inc. did a lot of good for Portland dining by bringing a renewed focus to all the restaurants in our area. It was the halcyon days when our restaurants stood out from other cities because of the quality and quantity of the food being served. Along with a core group of businesses also receiving positive reviews, they seemed to show up on most, "gotta visit" lists in articles written about Portland. Of course, this meant more visitors who invariably traveled to other restaurants in the city, spreading the wealth. Three of his eateries were on the top ten list I always sent when written by out of town visitors for suggestions of places to visit. Fortunately MEC, Shalom Y'all, Bless Your Heart Burgers and the new, Mama Sesame will continue under his old partner Ron Avni, though I doubt all of them can survive.
At a time when the Portland food scene has faded to just another city with good food, we needed restaurants like these to keep people coming. Between this and all the other closures sweeping the city, I worry this will cause a ripple affecting the entire restaurant community as well as leaving a ton of good people out of work long after their unemployment runs out. The restaurants which do survive 2020 will probably not rehire many of their employees, meaning many restaurant people having to transition to other careers. Let's face it; it will take many years before the Portland restaurant scene will employ so many people again.
I wish all the employees well. I can't imagine how you are feeling right now with so few prospects and lower unemployment benefits on the horizon. My best to all of you.
You can read more about the Gorham's and Toro bravo here. You can hear the Gorham's speak about the restaurantbusiness on the excellent Right at the Fork podcast here.