A certain euro-centrism reigns in cheese appreciation circles. When I think of good cheese (really good cheese), what immediately comes to mind is an imaginary French or Italian sheep's milk gem crafted from the milk of herds grazing in the Alps. On some level, there's a logic to this; European cheese-making is a centuries-old tradition that produces some of the world's great cheeses. But on another level, many aficionados take an us vs. them approach to cheese appreciation, as if great cheese can only be measured against European standards. I think there's a lot more to cheese than that. For example, when was the last time you read anything about Mexican cheeses? Mexican cheese doesn't carry the same cachet as European cheese – but isn't that reflective of historical and cultural differences that make cheese mean one thing in Mexico and another in Italy? Isn't this also reflective of the fact that we've developed our concept of "cheese" through the European paradigm?
In his Cheese Primer, Steve Jenkins spends a couple of hundred pages detailing the virtues of a range of European (and a few American) cheeses. Although he's famous for being a curmudgeon, he certainly knows what he's talking about. After a recent trip to Canada, though, I checked the Primer to see what he had to say about Canadian cheese. Basically, he dismisses the whole nation in a couple of pages (pages 470-71, if you're following along at home). I can't speak for all of Canada, but I do know that at least in British Columbia, there are a few artisan cheese-makers who'd beg to differ with him. Salt Spring Island Cheese Company's Montaña (an aged cow/sheep's milk cheese) is, in my opinion, one of the best Northwest cheeses being made today.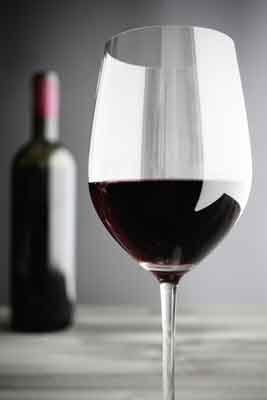 In 1976, California wines beat out French wines in a now infamous blind tasting. Many people attribute the rise of the California wine industry to this pivotal moment in wine history – a point where it was finally acknowledged that California wine could be as good as French wine. We've yet to reach that critical moment with relation to domestic cheese, however. Part of it is simply our own mindset – we're just not ready to think of ourselves in North America as true Cheese makers-with-a-capital-C. No one in Europe is, either. Part is also due to the fact that the North American artisan cheese-making industry is still growing, and variations in quality and consistency abound. Part of it is also marketing – local cheese-makers lack the support of local and federal governments that European cheese-makers enjoy (Brand Oregon doesn't even come close – the Canadian Government's Canadian Dairy Information Centre does much better on this front). And American cheese making's umbrella organization, the American Cheese Society, has only been around since the early 1980's.
While these historical, economic and cultural forces are beyond the control of the average consumer, what we can do is expand our minds and palates by exploring the range of tastes and flavors available to us locally. So next time you're staring at the cheese case at Pastaworks or Whole Foods or New Seasons, feeling like you should buy the Camembert or the Manchego, stop for a moment and direct your attention to cheeses made by domestic producers. Here are some suggestions – all of these cheeses are available here in Portland. Let me know what you think.
Uplands Cheese Company's Pleasant Ridge Reserve, a Wisconsin farmstead cheese made only in the summer months, won best in show at this year's American Cheese Society competition. This is a wonderful creamy, nutty raw milk cheese.
Rogue Creamery's Rogue River Blue – Blue cheese wrapped in grape leaves that are first soaked in brandy – absolute heaven and Rogue's best blue. When I was at the New Seasons in Sellwood a few weeks ago, they had an entire wheel of Rogue River Blue in the refrigerated case, yet to be cut.
Fiscalini 18 month Bandage Wrapped Cheddar – I first tasted this at the Seattle Cheese Festival earlier this year – this is an amazing, deep, complex cheddar from California.