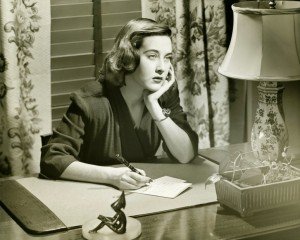 The 2014 food writing winner is… Caroline, who had 74 votes!
"Two pound bars of Hersey's' special dark chocolate tucked in the back of the pantry. "Mom!" I yell out. "You shouldn't eat this. I'll buy you something better." My mom, in bed after a hysterectomy, says nothing. Next visit, I find more bars of Hersey's in the pantry. "Mom, I'll buy you something else. It doesn't even have cocobutter. Is it even chocolate?" My mom looks at me and says, "Leave it alone. It's medicine for me". I roll my eyes. Even as a child, I never liked the Hersey bars in my trick or treat bag. After moving 2000 miles away and discovering Godiva, Cacao, Theo, and a host of other gourmet chocolate, I could not understand why my mom kept buying Hershey's. I bring her Godiva, and she buys it on sale for my visits. The Hershey bars are hidden in the back of the pantry…" You can read her entire entry here – it's the 2nd one in this post.
The runner up was Tiffy!
Caroline, you have won two bottles of wine from Michael Alberty of Storyteller Wine Company, two seats for a dinner/demo experience on March 6th by Kat LeSueur – Cocotte on March 6th, to be held at the JENN-AIR kitchen at Standard TV & Appliance in Beaverton from Portland Food Adventures, $50 gift certificate to Toro Bravo, $50 to Tasty n Tasty (good at either Sons or Alder) AND a Toro Bravo Cookbook from Renee Gorham.
Thanks again to our sponsors!