Pok Pok LA will close March 21st, 2017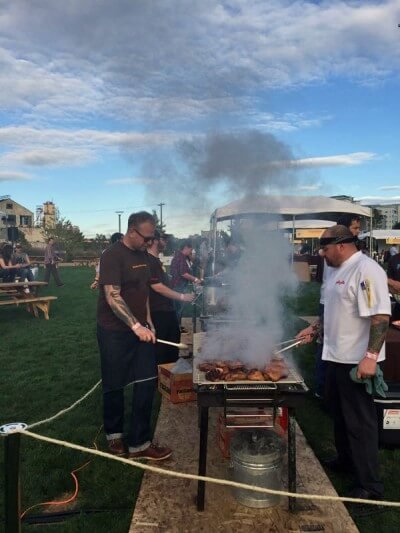 Perhaps Andy Ricker is not finding other cities support his business model as well as his home turf in Portland. Pok Pok Phat Thai in Los Angeles closed in August of 2016. Now Eater LA reports that Pok Pok LA will be closing on March 21st. This leaves Pok Pok New York as his only restaurant outside of Portland, where he currently has five restaurants, including the recently opened Pok Pok Wing, which, you guessed it, only serves the chicken wings, which are well worth the effort to seek out.
In a statement to Eater LA, Ricker said,
Bottom line is that we are not making it financially and it is not sustainable to be in this position. Our main concern at this point is to try and help place the folks on our team who have worked so hard and tried to make a solid go of it. We plan to finish strong and with dignity and maybe get to serve some of the folks who have come through on the regular one more time.