Word on the street is that popular ramen chain Afuri is opening a store in Beaverton.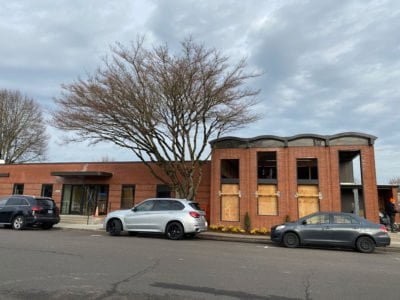 According to my sources, the new Afuri restaurant is opening at the corner of SW 1st and Watson Avenue. This is just around the corner from Big's Chicken, and in the same building where Lionheart Coffee Co. opened this week. I went by the space yesterday and though it doesn't look like the opening is imminent, construction is well underway. Afuri, which opened their first USA store in SW Portland in 2016 said the quality of our Bull Run water was behind their decision to come to Portland. Beaverton's source is primarily Hagg lake and the Barney Reservoir, so…? No word if this will be a full-sized restaurant or the smaller version – Afuri ramen + dumpling like the one on SW 3rd in Portland. I prefer Afuri over any other ramen I've tried in this area.
Lionheart Coffee Opens Beaverton Core Location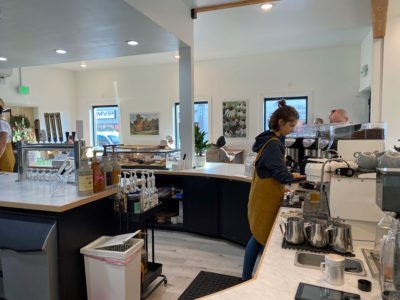 By the way, if you haven't heard about Lionheart coffee, as far as I'm concerned it is one of only two good coffeehouses in the Beaverton/Hillsboro area. Ever since I discovered Lionheart at their first location on SW Schools Ferry Road I made it a point to pick up coffee whenever I was in the area. Their new branch in the Beaverton core is a welcome addition. People are great, coffee is good with a rotating selection of beans, pastries are by Bakeshop. They also have a beer and wine program and are open until 8 pm. 4590 SW Watson Ave, Beaverton.
While I'm on the subject, my second coffee choice in the area is KI Coffee, formerly known as Solace Coffee. It is also located in the downtown core next to the courthouse. The space is great, large and open, drawing people from all walks of life and hosting everything from gaming to poetry and book clubs. Coffee is from Thornton Roasters. 4655 SW Griffith Drive, Suite 160. 6 am-10 pm Mon-Thurs, 8 am-6 pm Sat/Sunday.
What's next for the old Beaverton dance hall?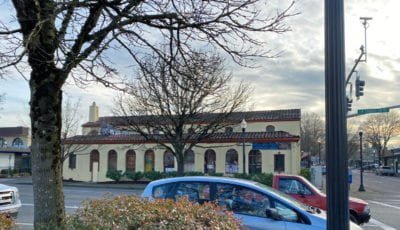 Additionally, hearings are underway for redeveloping the historic 1930's Mission Style building at 4500 Watson Avenue into a restaurant/bar. It was last used as an Authur Murray Dance Studio. I have always thought it would be an excellent restaurant space and could see ChefStable opening something there.