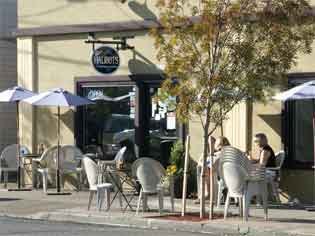 [Updated: now closed]
A sharp-eyed reader noticed that the space which houses The Original Halibuts, a fish and chip restaurant at 2525 NE Alberta street is for sale. The flyer shows the two combined spaces that house the restaurant as available 9/1/15.
Opened in 2005 by David Mackay, Original Halibuts brought back memories to many baby boomers of the days when it seemed like there was a fish & chips shop every few blocks.
Other tenant spaces – Enzo's Caffee Italiano and Mae Ploy Thai are still listed as occupied. The lease rate is $24/SF/YR,NNN