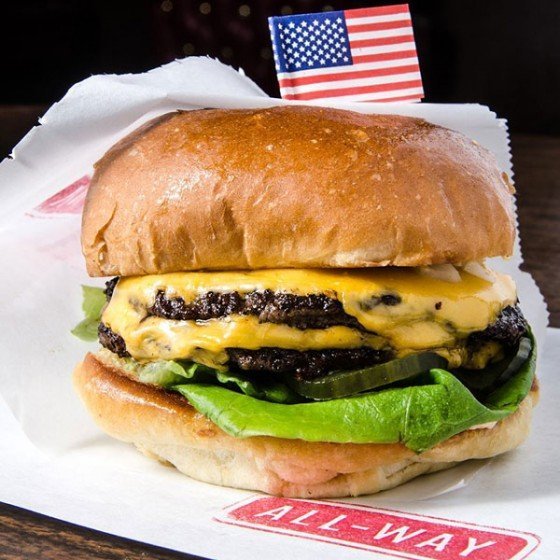 All Way burger at 615 SW Broadway closed over the weekend. Owned by Peter Bro and Martin Hulth, the same folks behind the rapidly expanding Broder restaurants, the restaurant opened last November. Here is their Facebook post:
It is with much deliberation that we have decided to close All-Way downtown. We opened on SW Broadway in the Charles F. Berg building last November with hopes of bridging old Portland with new Portland and bringing our idea of what a classic burger can be to our beautiful city. Our focus was placed on real quality and service in a space that we felt evoked a true "burger joint" tucked away in the heart of the city. We wanted to pay homage to our former tenant, the Red Coach, while we paved our own path. The feedback from their customers has been so positive that it has truly warmed our hearts. And the new customers we have gained, both the regulars and those seeking us out for the first time, have given us the kindest words we could ask for. They understand what we were going for and it's made this decision that much harder.

But know that we have not let go of the concept of All-Way. The burger and all that comes with it will re-emerge in some form or another before you know it. We know we have a good thing going on here – trust us, you've made us very aware – so this just the first chapter. Thank you to all the customers who partook in this first incarnation. We hope you stick around to see where our next adventure takes us!

-Martin and Peter
Note that they have left the door open for a new location.