Nola Doughnuts opening in the Pearl District, Il Solito to open in former Pazzo space
Andina Hits the Shoals.
When the Oregonian's top 100 restaurant list came out last year, I argued with their critic Michael Russell over their removal of Andina from the list. Yes, Andina was not the restaurant it used to be, but it was still possible to have a good meal there. He stuck to his guns and told me to go back. Fast forward to this weekend. I was browsing OpenTable after the restaurant I had planned to go to had an hour wait. Andina had tables available – previously unheard of on almost any night of the week. I thought of my conversation with Russell and took the plunge. Our meal was so memorably forgettable, I decided to update the review:
2017: this restaurant has tobogganed downhill since I wrote my original review. The food lacks the polish it used to have, and the prices have risen. The restaurant has been expanded over the years to use every square inch of space for seating – basement, upstairs and mid-level. At the same time, the kitchen doesn't seem to have been enlarged to handle the additional tables. This has resulted in meals which seem to be composed for Instagram, but not good taste – more akin to a cruise ship than a good restaurant. The food lacks the brightness and the complex flavors it used to bring to the forefront. Instead, we get blandness and texture that seems right out of a long evening in a sous vide cooker. We walked away feeling the meal was memorable for the price and not the food. The only plus is the service, which is quite good. 
I no longer recommend this restaurant. It's an embarrassment compared to what it used to be. 
Sorry, Michael. You were right to remove it from the top 100.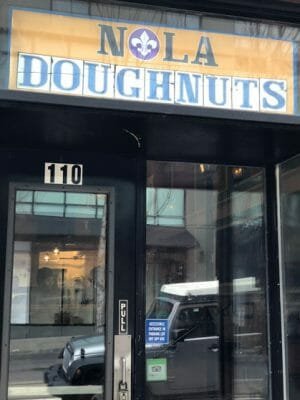 I don't need a doughnut store near my house, but a new temptress is about to open on NW 10th and Couch in the Pearl District (next to Bambuza). Nola, which currently has a store at 365 State Street in Lake Oswego, plans to open the new location in the next month or so. Here is a blurb from their website:
Our dough is handcrafted over a three-day process using a layering technique commonly found in French pastry making. The result is our signature La'ssant Doughnuts with a great complexity of flavor, a deep richness and a crisp outer texture.

All of our doughnuts are made with the La'ssant dough except our authentic New Orleans style beignets that are made-to-order. Our doughnuts are available for online ordering but beignets are only available in-store.

Robert R. Herkes, Jr., a self-taught Pastry Chef was born and raised in New Orleans, Louisiana. He brought with him the culinary stylings and culture of his hometown to his Lake Oswego café.
Lizzy Caston has been saying we should do a donut roundup for a year now, but with my slowing metabolism and the proliferation of shops, I think this isn't the best idea.
Il Solito to open in former Pazzo space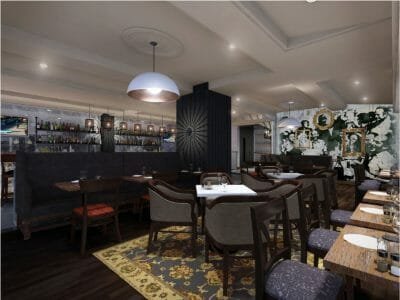 We received a press release from Il Solito restaurant yesterday:
Opening this April, on the downtown corner of SW Washington and Broadway (in the former Pazzo space), Il Solito will dish up Italian-American classics – with a new executive chef joining the family.

Chef Matt Sigler is creating a menu of house-made pastas, red sauce meatballs, antipasti and traditional dishes, like chicken thigh piccata and Dover sole marsala. No pretense, just good cooking.

Chef Sigler has built a cross-state following for his Italian cooking, most recently at Renata and before that at San Francisco's Flour + Water and Salumeria.

Il Solito's dining room and bar will mirror the old world, meets new world menu with a design that's both comfortable and modern. The name 'Il Solito' translates to 'the usual' – as in 'I'll have the usual' – and that familiarity will be reflected in the service style and vibe.

The bar program is going to be as big and bold as the food, with a strong showing of Italian and Northwest wines and ever-growing selection of amari. On the cocktail side, lead bartender Bryan Galligos will be stirring up mid-century cocktails with an Italian tilt.

Chef Sigler is working on a number of collaborations next month to preview Il Solito flavors, so follow along on social media for event, menu and opening updates at @ilsolitopdx and Il Solito Portland on Facebook.