Just how hard is it to run a food cart?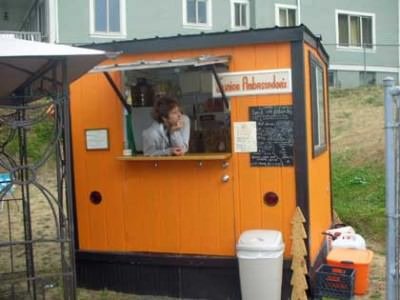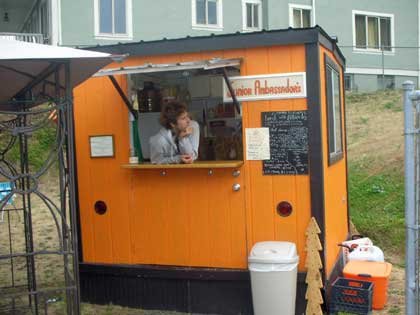 Back in July, OPB News ran an article about food carts around the Northwest. One of the questions that caught my attention is whether food carts owners are living the dream, or realizing after six months, that the business model may not be all it is cracked up to be. From the article,
Squish Durawa owns Wy'East Pizza in Portland, turning out artisan pies from a 64-square-foot trailer. He tells me he loves what he does, would never go back to his old job at the tile store.

But living the dream?

"No. I work roughly 12 hours a day," Durawa says. "Twelve, fourteen, sixteen -— it doesn't matter after twelve," he said laughing.

And it's not just the hours that are rough. Durawa deals with rain that drives his customers away, and drafts that keep his dough from rising.

And he shares this small space with an 800-degree oven.

"People say we're living the dream," Durawa says. "There are moments where it feels like we may be living a dream — I don't know if it's the dream we set out for.