Beaker & Flask Restaurant is expanding with a bar named "Rum Club"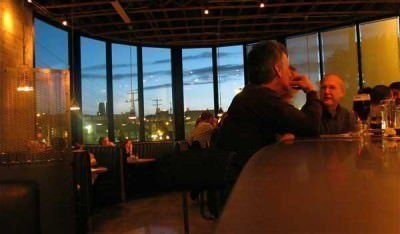 I've been sitting on this story for months, and consistently got a "no comment" from Beaker & Flask owner Kevin Ludwig, but since the lease was signed last week, I have been able to get confirmation and more information.
Owner Kevin Ludwig has been after the space for some time and is now in the planning stages for a new, more intimate bar in the upper-half of the 720 SE Sandy building called Rum Club.
According to Ludwig, "We often have a wait for seating on weekends, and I think a lot of people don't come by because they fear that wait. I hope we can capitalize on the fact that other places close by also have this problem, and maybe we can hook up a good relationship with them and a few Pedi-Cab guys to make a neighborhood waiting room".
Beaker & Flask plans to be open until 2 a.m. to cater to the industry crowd, and are kicking around some new ideas for food. At the moment they are thinking about doing something along the lines of a limited menu classic American continental cuisine from a bar perspective, but with a fun and somewhat retro-quirky spin.
The overall plan is to keep a focus on craft bartending with a bit of "rock and roll". The name of the new space is "Rum Club".