Want to check out the menu of one of the most respected restaurants in the world?
Have you ever taken a look at the menu from the world-famous French Laundry in Napa Valley California? I was driving past the other day and thought this would make a good post. The vegetable menu, which looks really interesting, is at the bottom. The price? If you have to ask, the prix fixe is $250 per person, not including wine and tip. It's not difficult to spend $750 here for a party of two.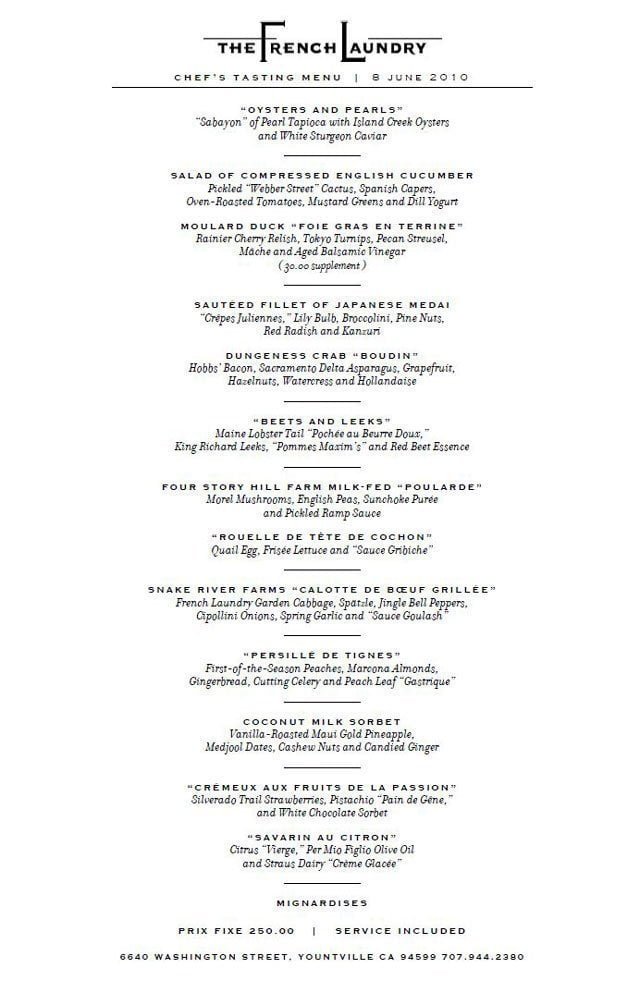 Thanks to Leo Laporte for reminding me about this.