Think it would be fun to be a food critic?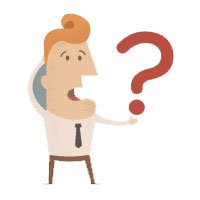 More than a few current critics would argue with you. Start by reading this article in the Oregonian newspaper. [the link no longer works]
Talking about the space that was most recently Olea:
Next came Vivid, a temple to architectural cooking that was so unpleasant it should have been called Livid. Chef Tom Hurley (who would go on to greater fame and pomposity at his eponymous — and now-shuttered — restaurant) created one dish that typified the excess — a phallic tower of puff pastry layered with foie gras, beef tenderloin and ahi tuna. Honestly, it looked more like the grand finale of a blue movie than dinner.

Finally, the space became Olea, a Mediterranean restaurant that Esquire magazine named as one of the 19 best new American restaurants, but was so mediocre that I suspect the magazine only went to 19 new restaurants that year. Somehow this place held on for four years before closing this spring.
Then you should read this article by outgoing food critic, Frank Bruni, of the New York Times. He discusses what it is like, from the critic's perspective, to take other people out as dining companions. A couple of paragraphs made me laugh out loud, as I have had the same experience:
I learned that the world is divided into the hoarders and the sharers, and into the perpetually slighted and the eternally grateful; that the diners who eat the least are the ones who pretend to eat the most; and that no manner of advance instruction can prevent guests from saying your real name and even referencing your last three reviews loudly, repeatedly and in direct earshot of the restaurant manager. There's a reason most people don't go into the spying business. They have no aptitude for it…

…I learned, too, that there is little sense to the eating rules many people adopt and to the peeves and peccadilloes they nurse.

My friend K. swore off veal, citing her sorrow for calves that would never grow to be (slaughtered) steers, but she ate young chicken and the littlest of lambs. She also ate foie gras, though animal rights advocates have protested the treatment of the ducks used to make it more vociferously than they have the lot of those calves.

My frequent companion T. ordered foie gras whenever he had the chance and thrilled to the presence of calf's liver on a menu, but he spurned sweetbreads, on account of their being organ meat.

I had more than a few companions who rejected food based solely on its texture (eggplant dip), shape (tendrils of octopus) or color (uni).
I'm not comparing myself to Frank Bruni, but I've had many of the same issues and a lot more over the years. Also, with the implosion of newspapers and the growth of websites like Yelp, I think the days of the anonymous critic are numbered.