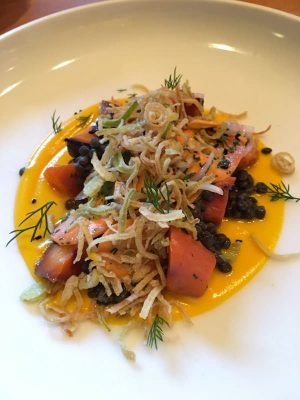 Worldwide: Best Meals of 2016 – Another Year of Eating Furiously
Ah, 2016. Another 10 pounds around the middle after another year of eating furiously. Portland remains my home base, but airplanes fly, frequently with me on them. I've managed maybe 150,000 BIS (butt-in-seat) miles and more than a handful of delicious destinations. I'll share with you all my month-by-month favorites here, there and everywhere; my best meals of 2016.
January
Babi guling (Bali): I like nice resorts–and they're abundant on Bali–but not to eat. The island's go to dish, available at streetside restaurants all over, is the plate of roast pork parts known as babi guling. Depending on where you get it, your meal might include some meat, crispy skin, fried cracklins and even some innards. Don't ask me the names of the places I tried. Just look for signs with a pig.
February
SNOB(Charleston, SC): The name stands for "Slightly North of Broad," a nearby street, and the food is wonderful low country traditional served in a cozy, casual dining room. I had a fine dish of bacon-wrapped shad roe with grits, a crab cake and some damn fine cornbread. Sean Brock's places get all the tourist love. Give this one a try too (or instead).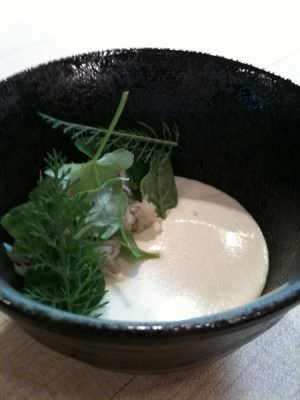 March
Castagna: Like a fine wine, Justin Woodward's diverse presentation of flavors, textures and colors–sourcing ingredients from as close as the kitchen's back door beds all the way to Japan–has only grown better over the years. Eleven-ish courses plus snacks will now set you back $155, but it's still the only grownup, modernist-leaning restaurant in town…and he could charge double in a bigger city.
PDX671: Carts are for kids, but I make an exception for the unseen-elsewhere-in-town Guamanian specialty called kelaguen mannok, chopped chicken with coconut, chilies and magic. Thank you Ed Sablan for bringing your home island specialties to town.
The Original Pancake House: I'm so tired of the cutsie breakfast joints serving mediocre stuff you can make at home and making you wait an hour in line to eat it. The original Original Pancake House, on SW Barbur Boulevard for more than 60 years, serves a long, deep menu of bountiful breakfast standards and oddball offerings. Dutch baby or 49er flapjacks, bacon (crisp) and fresh OJ is the way to go though Dad loves his latkes.
April
Coi (San Francisco): This top-tier standard had recently turned to new kitchen talent and a seafood-focused menu when I visited in early Spring. The asparagus set in yuzu anglaise and glazed in a miracle balance of caviar was worth the price of admission.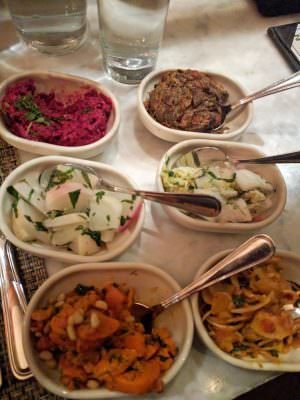 Dosa (San Francisco): Portland's lack of quality Indian food has been a persistent disappointment, which was only highlighted by the contrasting elegance, variety and punch of the S. Indian flavors served at Dosa (one location is in the Mission; the one I visited is in the Fillmore). I loved the Tamil lamb curry and chutney assortment.
Le Yeon (Seoul): This is the classic Korean food restaurant situated on the top floor of The Shilla hotel, a Seoul luxury standard (though a bit removed from Seoul's mad urban heart) . The restaurant has everything: stunning, minimalist dining room, a setting sun view of the nearby hills, and, of course, delicious traditional Korean dishes served as part of variously sized tasting menus.
Ganjang gejang (soy-marinated raw crab) (Seoul): A near-mythical seasonal delicacy. Ask around for one of the handful of places that specialize in it. You get two or three whole crabs (they're small) in the sweetish soy marinade. Suck down the slightly gelatinous meat and soak up the "mustard" and juices with rice. Some pair it with copious quantities of beer, shochu or milky-looking makgeolli. Do not miss.
May
Roux (Buenos Aires): Late night dining culture in BA had me waiting for my table at midnight after flying for the better part of a day. Unlike the meat-heavy parrillas for which BA is known, Roux offers wonderfully composed meals. Still, the best of the menu was cochinillo, a slab of suckling pig preceded by a plate of llama carpaccio.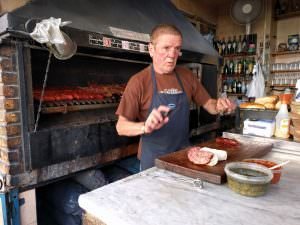 Nuestra Parrilla (aka Freddy's Choripán) (Buenos Aires): It's a hole in the wall every Porteňo knows about serving the simple sausage sandwich with a squirt of the house chimichurri and a handful of other items. It's smoky, there's really nowhere to sit and your grillmaster can be kind of a grump. I love it anyway, the perfect fuel for a day of wandering around the antique-heavy San Telmo neighborhood.
Dulce de leche gelato (Buenos Aires): With its strong Italian influence, no wonder BA is as good or better than anywhere in Italy to score a cup of dulce de leche gelato. Some of the names to know (I tried them all) are Cadare, Fratello and Jauja. Be amazed at the multiple variations of dulce de leche. My rule of thumb: the deeper the color, the more intense the flavor.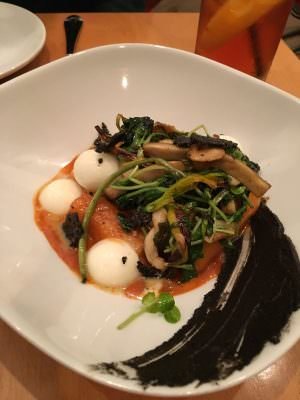 June
Strawberry-lemon verbena popsicle at Coquine: We had an early hot streak in Portland and this was about the most perfect salve  I could imagine. Flavors were true, not too sweet. As if this place needed to do more things well.
Ox: Another place that does so many things right. Sure, you can take Aunt Edna and Uncle Lou there for a chunk of cow and roast potatoes, but Team Denton really proves its creative mettle in late spring. Among the delights: peach + cured salmon belly and English pea/chevre/spring onion/lamb bacon.
Aviary: I could sing the praises of Aviary and its immensely talented chef, Sarah Pliner, all day long. A late spring menu is a perfect exhibition for her skills: Prawn salad with pea pod, jalapeňo, coconut and mandarin segments plus a taro chip; fried chicken skin salad with watermelon, greens, and baba ghanouj; and the wowzer entrée of roast goose with smoked maitakes, shredded green papaya and Thai chile vinaigrette.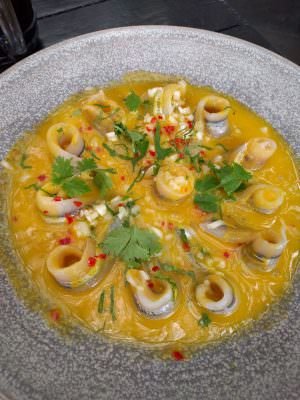 July
La Mar Cebichería (Lima): Ceviche in Lima is everywhere. This is the highest expression of the craft. A seemingly unlimited selection of sliced and diced seasonal and mostly local raw fish bathed in marinades that accent and embellish clean flavors of the sea and inland waterways. I had slices of Lisa (a type of mullet), silverside (from the bass family) and a ridiculous, unlimited supply of mixed tuber chips and toasted corn kernels.
Guy Savoy (Las Vegas): There is a lot of overpriced, mediocre food to be found in Vegas. Guy Savoy is one of the exceptions. Though the tall-ceilinged space is contemporary, the menu here is the same as what's served in Paris. Cart service is inspired: champagne, bread, cheese and mignardise are rolled out to the table in turn. In the interim, small to large tasting menus are offered along with à la carte choices. Guy Savoy standards, including layered and luscious "Colors of Caviar," are a must.
Poke Mon: Poke is so Hawaii. Under the skillful eye and steady hand of chef Colin Yoshimoto, it's a Portland thing now too. Simple bowls with limited selections of fresh fish, sauce, rice and toppings make ordering at the counter (and waiting for others to order) bearable. The space is light and bright, cute without being cloying. This is utilitarian dining with style.
August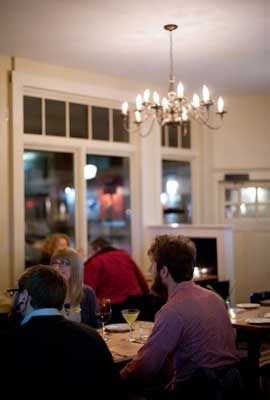 St. Jack: I consider it my local since I live only a mile away, but there's plenty of reason to make it a destination from any compass point. Hockey loving Canuck Aaron Barnett excels at excess like no other Portland chef. At this highlight meal, he pulled off veal Oscar, Dungeness crab Caesar and tēte de cochon, meat plucked from a pig's head, gathered into a thick patty, then breaded and fried. An insane feast.
Revelry: Since it's a Seattle import, I really wanted to hate this place. I've been unsuccessful ever since a first meal of sweet-and-spicy Korean Fried Chicken and a rice bowl topped with sliced short rib, mustard greens, and chunks of sambal-coated daikon. Condiment bottles of gochujang, doenjang, seasoned soy sauce and fish sauce add to the flavor (and fun).
September
Lox (New York City): Brand new appetizing store on the mezzanine of the Jewish Heritage Museum near Battery Park. In-house smoked and cured fish plus baked goods, including the Seinfeld-famous  bread/pastry called chocolate babka, made the schlep downtown worthwhile. No longer any need to wait in line at Russ & Daughters Cafe.
Taverna Kyclades (Astoria, Queens): Cramped, chaotic and bathed in a bizarre blue glow, this is the Greek food hot spot of my dreams. Huge portions of Greek comfort food go cheap here. I ordered a dip assortment (tzatziki, taramosalata, skordilia; $10.95) and fried calamari with roast potatoes ($14.95) for myself. It could have fed three.
October
Raku (Las Vegas): Quite simply, the best robata-style Japanese food I've had in the US. No wonder you need a reservation until at least midnight (it's open until 3am six days a week). The grilled items are wonderful, but there are no losers on the long menu that includes plenty of fish flown in from Japan and mind-altering foie gras egg custard.
Païche: I was so pleased when Willamette Week named this their 2016 Restaurant of the Year. Not because the couple who own it live up above with their little one to save money to expand sometime soon, but because it is making the most credible effort yet to replicate the peerless ceviches of Peru. I was impressed with the depth and appearance of the Cebiche Mixto (with scallops and octopus), but the menu is short and I haven't found any weak spots.
November
Gjusta (Venice, CA): In a warehouse conversion a few blocks off the main drag to the beach, this is a wonderland of edible enticements. There's the espresso bar, bakery counter offering breads and pastries, another counter offering charcuterie and cheese on their own or stuffed into sandwiches. The scene is chaotic, but the gracious staff seems to keep the train on the rails. Nice back patio for lolling about in the sun, too.
Abel Brown (Augusta, GA). Not to be unkind, but there's really no reason for a non golfer to visit Augusta. But if you happen to find yourself here with an open dinner hour, go to this restaurant. I swear, it was the best restaurant I've visited anywhere in the Deep South outside of New Orleans and Charleston. The cuisine (and overall style) is contemporary southern. The smoked fish charcuterie board reminded me of the Denton's days at Metrovino: sizable, diverse and delicious.
December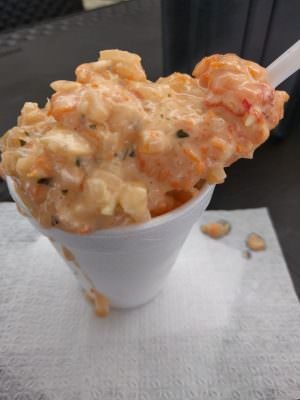 Zahav (Philadelphia): The progenitor of the so-called Modern Israeli cuisine movement around the United States (and, no, it's not the same as what Ottolenghi is doing), a night at Zahav is enchanting. When the "salatim" arrive, an assemblage of six vegetable dishes, each a blast of flavor,color and texture unlike any of the others, you know you're eating somewhere special. From there, freshly baked pita with creamy hummus is a must, to be followed by simple but precisely seasoned grilled meats such as duck hearts, which are a wonder. This is one of my favorite restaurants anywhere.
Nan Xiang Xiao Long Bao (Flushing, Queens): Big, juicy, cheap Shanghainese soup dumplings served until the wee hours. Don't bother with anything else. Just get a basket or two of these (made to order and properly served with ginger threads and black vinegar) and pat yourself on the back for knowing about this place. You're welcome.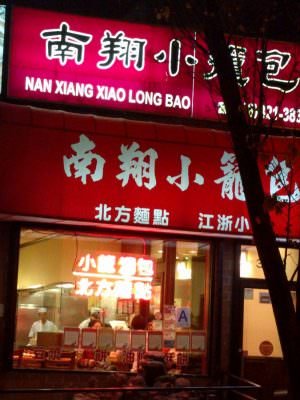 Mercado de Mariscos (Panama City, Panama): The fishing boats arrive at the dock just outside Casco Viejo, the old part of town that's been extensively renovated over the last several years. Adjacent to the dock are a dozen or so stands selling ridiculously cheap and fresh seafood cocktails, ceviches and the like. I'm still purring happily about the langosta (local lobster) cocktail I scored for $4.75.