Blue Star to restructure through Chapter 11 protection with Subchapter V election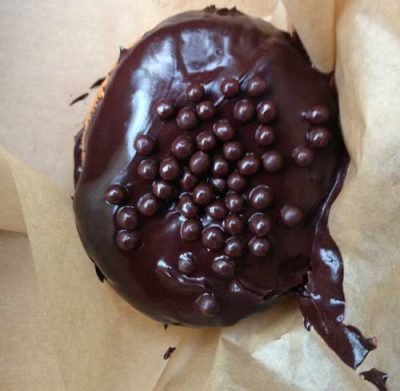 Portland, Ore. (August 26, 2020) – Blue Star Donuts Portland will file for Chapter 11 bankruptcy protection with Subchapter V treatment. The company will seek to restructure due to devastating closures related to the COVID-19 Pandemic.
"Our industry has been hit from all sides during the pandemic." says Katie Poppe, Co-Founder and CEO. "After the initial closures in March, we had to lay off the majority of our team and permanently close four of eight Portland locations. The remaining members have been working tirelessly to build solutions for this ever-changing obstacle." Adds Poppe, "Ultimately, we made a decision that we believe will help us pivot, unlock the future, and be better than ever."
Blue Star intends to remain fully operational in the current capacity throughout this process. The company plans to add hours and days of operation as they are safely able to do so. "It is our priority to keep our team and our community safe," adds Poppe, "We've been thoughtful every step of the way, from installing doorway kiosks for contactless pick up, to developing a new line of grocery donuts to meet our fans at the grocery store. We believe that this restructuring will help us weather the storm, survive, and emerge as a stronger business."
ABOUT BLUE STAR DONUTS
Blue Star Donuts is a gourmet donut shop born in Portland, Oregon. After a much-anticipated opening in 2012, the Portland-grown bakers expanded to eight locations in the Portland area. Four Portland locations have since been permanently closed due to the COVID-19 Pandemic. The unique brioche-based donuts and signature cake donut recipes quickly became a foodie favorite, recognized as the best in Portland and the United States by Conde Nast, The Washington Post, and USA Today. Their gourmet gems have gained international attention on the Food Network, and were also featured on the cover of Bon Appetit Magazine. Head Pastry Chef Stephanie Thornton was recently featured as a contestant on Chopped, and Co-Founder and CEO Katie Poppe is a recipient of the Portland Business Journal's "40 under 40" award and "Oregon's Most Admired Companies", and is also a PCNW regional finalist for Ernst & Young's "Entrepreneur of the Year" award.