BOLI, or the Bureau of Labor and Industries is taking Stanich's restaurant to court.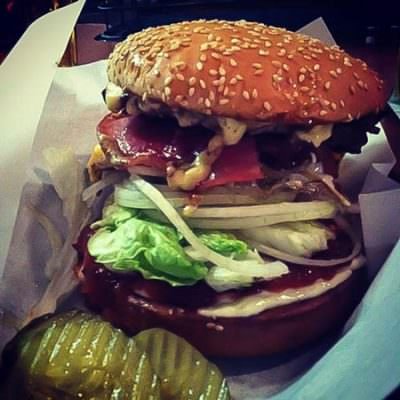 Claims for unpaid wages, violations of labor law, etc. are for almost $22,000. Of course, Stanich's is contesting the determination, and instead of the typical BOLI arbitration, are demanding a court hearing. Two former employees who are owed wages have also filed civil rights complaints alleging they were fired for opposing Stanich's illegal pay practices.
On behalf of an old employer, I've been on the receiving end of a BOLI investigation, and it's no fun. On the other hand, if the evidence is enough to take it to this level, they feel the case is very strong. I wouldn't like to be Stanich's right now.
Somewhat telling, is this paragraph from the BOLI press release:
BOLI's investigator was repeatedly rebuffed by Stanich's in attempts to inspect the payroll documentation that the employer claims will show their compliance. When the investigator was able to meet with Stanich's attorney, no documents were available and it came to the investigator's attention that the required employment law postings were not displayed at the restaurant. Stanich's continues to deny any wrongdoing, despite statements from witnesses, including a former manager and a former bookkeeper, confirming that employees routinely went unpaid for hours worked.
"BOLI has accumulated substantial evidence of this employer violating wage and hour laws," Avakian continued. "We will continue to push for the thousands of dollars owed to these wage claimants, while thoroughly investigating the allegations of retaliation filed with the Civil Rights Division.'"
Someone is running scared.