Over the last few years, it seems like more and more chefs feel the need to add long bios showing the highs and lows of their life, before recounting their success opening a restaurant, before they get to the parade of recipes. Sometimes it works, and sometimes it doesn't; mostly it depends on how interested one is in the chef.
The Toro Bravo Cookbook is one example. This is more than recipes from one of Portland Oregon's favorite restaurants. The first 92 pages are a superficial biography. You'll hear of Gorham's family life, early jobs, and his travels across the United States, and finally of his landing in Oregon and the circumstances which brought him to Simpatica, Vivandi, and Toro Bravo.
If you are a fan Toro Bravo Restaurant, this can be pretty interesting stuff. On the other hand, if you live on the East Coast, you may find yourself skipping past all of this and proceeding directly to the recipes. Either way, to me the beginning was a bit off-putting, at times so profanity laced that you might want to reconsider giving it to anyone who might be offended by the language. At times it felt more like it was about proving a point – yes, I am a chef and I talk like a chef, rather than about pushing the book forward. However, I am a fan of all things John Gorham, made it through, and ultimately was glad that I had, as the narrative did provide explanations for much of the gossip I have heard over the years. Gorham is forthcoming about his failed marriage and explains what was really going on behind the scenes, his battle with gallbladder issues and subsequent surgery – I'd heard everything from "he's dying of aids/cancer" to "he's a drug addict", both fueled by an incredible weight loss. Perhaps putting these rumors to rest was a good part of the reason behind the biography, and the real story is interesting reading. However, I found myself relieved to get to the recipe section of the cookbook – and what an enjoyable cookbook it is.
If you have been to the Toro Bravo restaurant, you'll find the book to be a flashback to your dinners. All of the greatest hits are here: Chanterelles in Sherry Cream, Radicchio Salad, Salt Cod Fritters, Sherry Chicken Liver Mousse, Coppa Steak, Moorish Lamb Chops – close to 100 if you count the fundamentals section. Even if you haven't been to the restaurant, you'll find a good collection of Spanish recipes in one book, ready to be thumbed through when you are looking for inspiration. The chapters follow along the same lines as Gorham's menus: Pinchox, Tapas, Charcuteria, Raciones and desserts. One chapter covers many of the fundamental preparations that are used over and over throughout the book, like Preserved Lemons, Romesco, Salbitxada, Sofrito, and Piperade. I liked that the authors included a section on cocktail recipes, with favorites like To Your Health, the Toro Martini, Limoncello, and both red and white Sangria.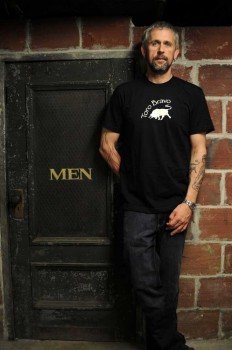 The recipes are prefaced with a bit of information about the development of the dish, ingredients, preparation notes, etc., which makes for interesting reading. Excellent photographs by Portland's David Reamer show either steps in preparation, or the finished dish. These are my favorite photos of the 2013 crop of Portland cookbooks.
Steps are clearly explained, with extra detail when needed, such as "How to Break Down a Chicken". Though some of the recipes are a lot of work, it isn't difficult to find others that are within the grasp of most home cooks, and with practice, you may be able to work through the majority of them. There are a few, however, that will make me appreciate the food even more on my next restaurant visit. The Coppa Steak, for instance is not for the faint of heart – I'm not adventurous enough to try it these days. Some of the dishes call for lots of ingredients and multiple "Fundamentals". However, they are laid out clearly enough for many cooks to be able to find their way through.
Gorham includes some strong words about kitchen equipment. "Don't buy crap". Pots: "If all you want to do in your kitchen is boil pasta, be my guest: buy a shitty aluminum pot and have at it". He also exhorts readers to buy a countertop deep fryer.
In the past the first Spanish cookbook I've always turned to was Anya von Bremzen's The New Spanish Table. These days I'll probably pick up the Toro Bravo cookbook first, if for no other reason that I've tried most of these dishes at the restaurant, and I know I like them. However, keep in mind that many of the recipes are Spanish inspired, and not necessarily the same as you might experience in Spain.
There are lots of reasons to buy this book. If you are curious about John Gorham, you'll find it interesting. It's full of behind the scenes stories of the restaurant. All of the recipes are in frequent rotation at the restaurant, and Toro Bravo restaurant has placed at the number one spot on my yearly reader survey ever since it opened. That alone should fuel your interest.