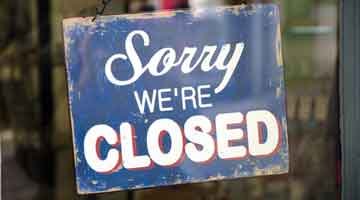 No commentary from me for once. Just going to post the PR.
BOXER SUSHI ANNOUNCES CLOSURE WITH THE DEPARTURE OF CHEF IAN SKOMSKI
Restaurant to close September 21
FOR IMMEDIATE RELEASE – Co-owners and founders Katie Poppe and Micah Camden will shutter the doors of Boxer Sushi on Sunday, September 21. The decision was made following the announcement of the departure of Chef Ian Skomski who is relocating to Bend to spend more time with his family. "We are sad to announce the closure of Boxer Sushi, designed as an artistic platform for our dear friend and master sushi chef, Ian Skomski," said co-owner and founder Poppe. "The past two years have been a remarkable culinary treasure, and we are so incredibly proud of him. We wish Ian the best of luck, Portland has some big shoes to fill."
The high-quality sushi and sashimi restaurant was opened in 2012 with a focus on fresh ingredients and traditional preparation style where diners can feast on the Omakase chef's menu. Skomski attended a sushi academy and a sushi institute in Los Angeles. He was the head chef at Yakuza, Camden's first restaurant in Portland, for two years.
About Boxer Sushi
Boxer Sushi, founded and owned by Micah Camden and Katie Poppe, is a high-quality sushi and sashimi restaurant. With Camden's culinary and restaurant experience and Poppe's business and system's acumen, Boxer Sushi delivers quality sushi for sushi lovers. Visit boxersushi.com.