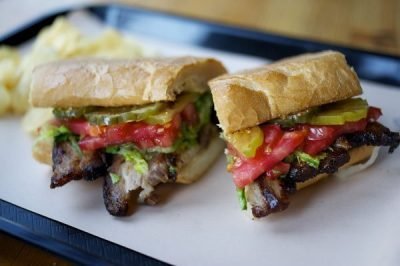 Coming in 2018: Happy Valley Public House
From the press release –
This 22,000 square foot building will boast local, family-friendly favorites BUNK Sandwiches, Pizza Jerk, and Mi Mero Mole; a coffee shop serving locally roasted beans and pastries from Lauretta Jean's; and The Whiskey Kitchen, a whiskey bar and restaurant. Also included will be a rentable private dining space for fabulous in-house or private events, three decks (both covered and uncovered), dog-friendly areas with heated benches, fire pits, and room for lawn games, all to the tune of regularly-scheduled live music.

All four restaurants also plan to serve brunch on weekends, accompanied by mimosas and bloody marys, courtesy of Valley Growlers.
Happy Valley Public House will be located at 12960 SE 162nd, which is 3.6 miles East of I-205. Construction begins in July.