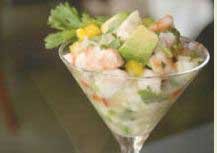 I have traveled far from my roots, but have never forgotten the lessons I learned about what makes a good burger back when I was a child. For the past few years I've been searching for a one that could take me back to those days. I've tried countless: Higgins, Stanich's, Skyline, Helvetia, Carafe, Bluehour, Wildwood, Ringside and even Giant Drive-in, but none quite brought back the taste I always remembered. Then I went to Café Castagna.
Café Castagna opened as an offshoot of the main restaurant Castagna. The room is oddly shaped, austere bare concrete floors and open tables: no fancy booths here. One wall is taken up by the bar and kitchen, another by a large wall of windows looking out onto Hawthorne Boulevard. During the warmer months a small patio area with five tables is opened next to the front door.
Cocktails are well made – perfectly balanced, with freshly squeezed juices, with the Kentucky Gingersnap (Makers Mark, ginger & Lime) and Im pear (Ginger vodka, Clear Creek Pear Brandy & Lemon) as two standouts. Juices are fresh squeezed. My one issue is the price – $8.00 for a martini in a TINY glass. I know many people like cocktails in smaller glasses, but I still they they are overpriced for what you get. At this point we frequently skip drinks and go somewhere else for a better deal. A decent wine collection, with mostly French and Italian varietals is available with about eight pours by the glass. The servers have a pretty good knowledge of the different characteristics.
Service is professional and attentive with only one misstep in over 15 meals.
Appetizers are mostly simple in style. The list hasn't changed much over the years, with regular dishes always available. There is a soup (usually a bit small); this week I enjoyed a cauliflower version with prawn salad and chives $7.00. I rarely can pass up the excellent Caesar salad,  which is always on the menu. It's well-balanced with chopped fresh romaine and Parmesan, not a garlic bomb like so many these days ($10). Crispy arancine (fried risotto balls) arrive oozing with Fontina and Mortadella,  reminding me of Southern Italy ($6).
The large butter lettuce salad, with chives, tarragon, and vinaigrette royal, is from the main restaurant next door, and is excellent choice for those who appreciate subtlety. I suggest a pause to pay attention to the composition ($6). Scallops are usually excellent; my favorite, sautéed with shaved fennel and preserved Meyer lemon ($14.00), are wonderful, always fresh and tender, cooked just enough. Calamari changes with the seasons. Right now it is stuffed, roasted with peas, scallion and mint, another time roasted with green almonds, limp parsley and garlic. The portion is of a nice size, not rubbery at all, giving gently as you bite ($10).
Then there are the entrees. Cafe Castagna serves what I consider to be the best hamburger in the area ($11.00, add $1.00 for cheese and another $1.00 for bacon). The house-made bun is perfectly toasted to a slight crunch. Pickles, onions, tomatoes, and lettuce are served on the side, to be added as you wish. The pickles are homemade masterpieces; even people who don't like pickles have raved over them. Onions are sweet and fresh, snapping cleanly as you bite into them. The meat almost always arrives cooked exactly as you ordered, with a consistent grind. Juice runs out and onto your plate when you tear into it. One bite and I am back in Texas, the brass bell echoing across the pastures calling the cowboys to lunch. The entire ensemble is served with a huge mound of perfect, crisp, salted shoestring fries – perfection on a bun.
The $11-13.00 pizzas have always been unusually creative. Current options include crimini mushroom, Taleggio and scallion ($13), and the unusual, but excellent, salt cod, spring onion and black olive ($12). On my most recent, visit the basic tomato, basil, and fresh mozzarella pizza came with a fine crisp crust. When I originally did this review, it had some major issues. Still, this pizza is one that will always be best in the height of summer ($11).
It seems like penne, with gruyere, cheddar and Parmesan, is always on the menu. Basically an upscale macaroni and cheese, it's fine but not the best thing on the menu, and it isn't worth the price. The crust on top is just right, but the béchamel seems a little weak. It just doesn't satisfy me like a more cheesy version would… but I think this is a matter of personal taste. Chitarra pasta is currently on the menu, with gruyere, cheddar, and Parmesan. I like Chitarra, and assume they make it themselves, though the combination of that pasta with all that cheese doesn't really work for me. I prefer a lighter sauce with chitarra, but that's my personal preference ($14)
Sautéed King salmon changes with the seasons. Currently they are serving it with sauce gribiche, green beans and roast charlotte potatoes. Gribiche is a mayonnaise-like French sauce, made from hard boiled egg yolks, mustard, pickles, capers, chervil and tarragon. It's quite good over the salmon, and I've never had any fish here that wasn't cooked properly. They occasionally run a version with French green lentils and a horseradish crème fraîche, which I really enjoy. The horseradish is not so strong it overpowers the fish, which gives some subtleties to the dish ($19).
A more pedestrian but tender flat iron  steak is always available, grilled to order, currently with arugula, red wine-shallot vinaigrette, and a mound of those perfect shoestring fries ($22).
Desserts are all $7.00 and can be a bit hit or miss. The current strawberry house-made sorbet is excellent, with loads of flavor, without being overly sweet.Blueberry and raspberry crisp with vanilla ice cream is also a good effort. The IBC root beer float is worth the calories, but I'd pass on the gelato affogato – vanilla ice cream drowned in espresso. During mid-summer, they usually run a peach tiramisu with about six layers that knocked my socks off.
I have always enjoyed my dinners at Café Castagna. I do, however, have complaints. One issue is the noise level. On crowded nights it gets difficult to have a normal conversation. Additionally, if  the restaurant is really busy, service from the kitchen can be very slow. This seems to have gotten worse over the years. There have been times I would have ordered another cocktail, or maybe dessert, but was unable to get the server's attention.
There have been times when I've had wonderful meals here, and other times where service issues and problems in consistency from the kitchen have discouraged me from coming back.  However, the hamburger always calls my name.
Phone: (503)231-9959. Reservations for parties of 5 or more.
Address: 1758 SE Hawthorne Blvd, Portland OR. 97214 Google Map
Hours: Lunch Tues-Sat 11:30-2pm, dinner nightly at 5pm.
Website: CastagnaRestaurant.com