Caffe Vita announced today they have closed their NE Alberta Street store.
Local company Great North Coffee to take over the space.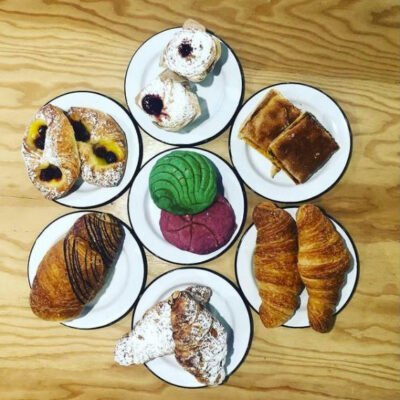 The Great North Coffee Shop has been expanding since opening its popular St. John's store in 2016. In 2020, a second shop in Vancouver Washington opened, in September of 2022 they took over Lovejoy Bakers in Portland's Pearl District (I'm hearing it is quickly improving,) and now owners Matt Brown and Jonathan Felix-Lund will add the NE Alberta store. Both have extensive experience in coffee: over the last 18 years they have held leadership roles with Clive Coffee, Coava Coffee
Roasters, Stumptown Coffee Roasters, Barista Coffee, and Coffeehouse Northwest.
From the press release,
"Since 1995, Caffe Vita has been at the forefront of independent coffee roasters in the Pacific Northwest. Caffe Vita expanded its cafe and roasting operations to cultural centers like Bushwick and the Lower East Side in New York, as well as Portland, with its latest expansion happening in the Encanto neighborhood in Phoenix.

Caffe Vita remains focused on maintaining strong relationships within the communities & neighborhoods they operate in. The Great North will continue Caffe Vita's legacy of community-focused coffee experiences, and Portland Caffe Vita employees will have the opportunity to join The Great North team. Caffe Vita is grateful for the memories it has shared with the café-goers of Alberta Street since the company's move into the Concordia Coffeehouse over 12 years ago. Caffe Vita will continue its wholesale operations in the Greater Portland area, as well as its cafe and roasting operations in Seattle, New York,and Phoenix, with the mission of creating connections through coffee.

"We are super grateful for our Portland Vita team and the community our cafe served for 12 years," said Deming Maclise, CEO of Caffe Vita. "We didn't plan to end our cafe operation there, but when we spoke to The Great North about a potential wholesale partnership and found out about their plans for continuing to expand, we realized that we could potentially create a good situation for both companies.
As we focus our energies and resources on our Seattle operations and continue to grow our wholesale volume while The Great North brings their local resources and focus to the Portland coffee community, we feel like there could be even better opportunities created by The Great North. Closing any operation is never an easy thing to do, but having a strong local coffee operator take over and provide employment opportunities for our employees is one of the best situations we could have hoped for."
You can read more about Great North Coffee here.
The new shop is located at 2909 NE Alberta St., Portland, OR 97211. Map