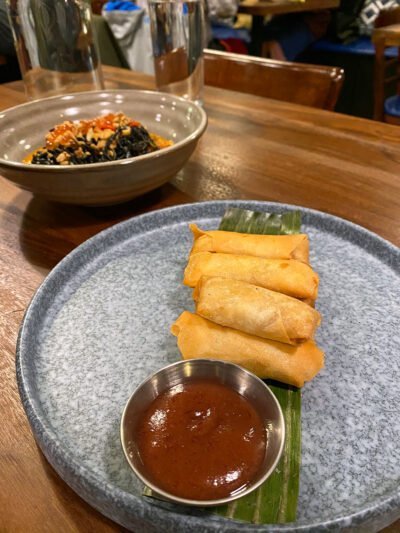 From F&W, "There's the scrappy chef in Portland, Oregon, who is making America fall in love with the robust and complex flavors of Filipino food and building a gathering space for his community."
The story goes on to talk about his finesse, with everything from the broth used in his sinigang, funky bagoong alamang, and a dish which "arrives at the table in a small boat carved out of raw green mango and is covered with a shower of edible flower petals."
There are heavy pours of Oregon wines, and Janet Jackson plays over the sound system. Lamagna feeds you with the joy and giddiness of an auntie who hasn't seen you in decades, passing you generous portions of pancit miki-bihon, bulked up with a combination of rice noodles and housemade egg noodles, and meaty, crispy lumpia packed with pork and mushrooms and fried. You'll eventually swear you have zero stomach real estate left for even one more bite, when out comes a mound of biko, coconut sticky rice, cuddled in a banana leaf blanket and topped with condensed coconut milk and an orb of ube ice cream gently melting like a purple snowman caught in the sun. Suddenly, miraculously, your stomach will manage to find an empty quadrant.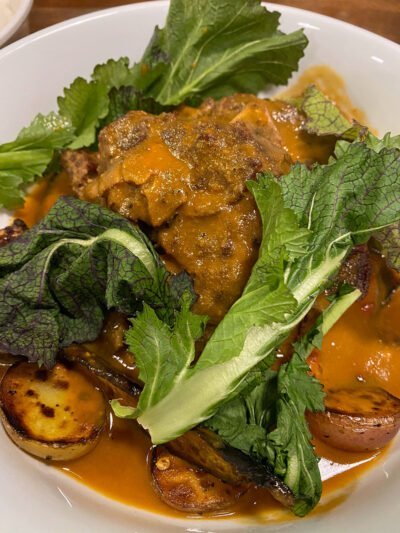 I'm glad to see Carlo getting so much attention. He seems like a good person who cares about the people around him, and I love how hard he has worked to open Portlander's eyes to Filipino food. Not familiar with the cuisine? Get out and experiment with some of the great options now available in Portland.
The whole section on Lamagna is a great read. You'll find it here.