Back from a bad fall with a broken leg, bruised ribs, and a dislocated shoulder. The worst is a broken finger, which makes it very difficult to type. Lots of news to catch up on over the next few days.
Exciting news for fans of Filipino food or ex Clyde Commons chef, Carlo Lamagna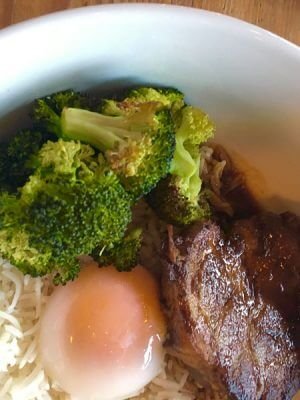 Carlo left Clyde Commons in June 0f 2017 with plans to open his own restaurant, featuring upscale Filipino food. Since then he has been raising money on a crowd-funding website and doing monthly upscale "Twisted Filipino" meals around Portland.
According to Portland Monthly, if all goes well the restaurant, Magna will open at 5012 NE 42nd Ave, next to Pizza Jerk, and across from Old Salt and Red Sauce.
I have some familiarity with Filipino cuisine and having tried some of Lamagna's dishes, am excited to see the restaurant opening in Portland.
Bistro Agnes to open in SuperBite space
You may have caught the announcement on the RATF Podcast last November by Greg Denton of OX restaurant, that their replacement for SuperBite which closed January 1st will be Bistro Agnes, a classic French Bistro. According to Greg, simple French bistro food is their goto cuisine no matter where they are in the world. They recently went to Paris in the name of research. The new restaurant will open for lunch and dinner on January 18th.
Speaking of French cuisine, Le Pigeon is spawning "Cannard"
Chef/Owner of Le Pigeon Gabriel Rucker is opening another restaurant, this time next door to Le Pigeon. This will be his third, after acclaimed Le Pigeon and Little Bird Bistro. The new restaurant named Cannard, will be more casual than the others. As first reported by Willamette Week, the wines will be curated by Le Pigeon co-owner and wine director Andy Fortgang, who promises a menu heavy on wines by the glass, with a "large bottle list broad and deep with bottles we've been collecting for years." 734 E. Burnside, Portland.
Boxer Ramen 4.0 opens in SE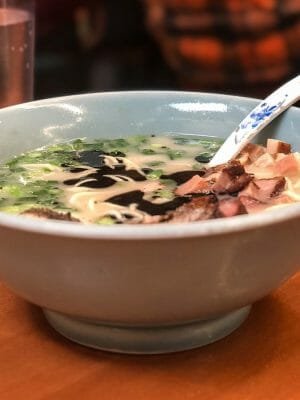 Old news to many of you, but new to some, Boxer Ramen has added a fourth location at the Burnside 26 Apartments at 2605 E. Burnside St. The new restaurant will feature cocktails, a first for the chain.
I stopped into the SW Stark Street location in December and found the restaurant improved from previous visits, though I still think you can find better in Portland.
Note: even though the new branch has been open a month, they have yet to update their website which seems a bit odd to me. Not a good start.
Henry Higgins Boiled Bagels to Open in Sellwood
Henry Higgins Bagels is planning to open in the recently vacated Feastworks spot at 1325 SE Tacoma St., the third bakery for the fledgling chain. According to Eater, the new location "will mirror our two current locations serving breakfast and lunch sandwiches."
Blue Star Donuts relocating SW Washington St. store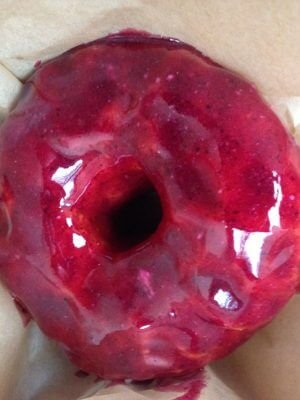 Blue Star will be moving three blocks away from their current location in The Indigo Building to the new West End Building at SW 12th and Morrison. The new space has more footage, which will allow them to build out a commissary kitchen, larger retail space "and even an interactive "chef's counter", where customers can witness head pastry chef Stephanie Thornton experimenting with her newest donut creations. The improved West End location will carry the full selection of brioche, buttermilk, and vegan cake donut favorites, as well as special Portland-exclusive donut flavors, and serve local roasting darling Coava Coffee's unique "Blue Star Blend" drip coffee. "
Now people won't have to stand in line in the rain anymore. Blue Star plans to have the new location ready in early 2018. Once the grand opening date is confirmed, the delectable donut slingers will announce a free giveaway party on their social media sites. You can see more information here.
The vegan restaurant Harvest at the Bindery has closed
From Willamette Week, After the death of Portland musician Jon Steur, AKA Jonny P. Jewels, owner of the vegan restaurant Harvest at the Bindery, the restaurant will permanently close. Steur was also known as lead singer for the punk band P.R.O.B.L.E.M.S., and for a short-lived acting career that included roles as the original son of Worf on Star Trek TNG, Grace Under Fire, and Little Giants. You will find more details here.