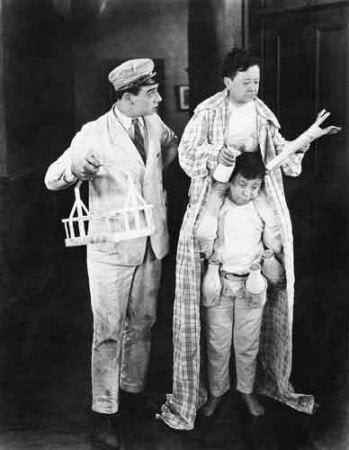 Chef Adam Kaplan is joining the owners of the Aalto Lounge to take over the former Hoda's space in Beaumont.
According to Eater, the restaurant called Bang Bang will include a full bar, and will feature Thai curries and drinking snacks.
Kaplan, who was the chef at Genoa (before it closed the first time in 2008) as well as the Uptown Billiards Club and an instructor at In Good Taste, says the rest of the menu's salads, snacks, wings, and skewers will be grounded in Southeast Asian flavors from Thailand and Vietnam. The curries will be classics like red, green, panang, and massaman (no Indian curries Kaplan insists), all made from scratch and served over composed bowls of rice and vegetables.
This could be interesting. The chef has good experience, and I love curries.
Bang Bang will be located at 4727 NE Fremont Ave.
3D printing is all the rage. It's being used for everything from plastic guns (that fire), electronics, toys, body parts and now chocolate. A collaboration between The Hershey Company and 3D Systems has resulted in the CocoJet, a 3D printer for chocolate. Though it was demonstrated at CES last week, it is just a prototype at this point, but it shows how more 3D printing is heading towards the kitchen.
If I was wealthy, I'd be buying stock in 3D printing companies. And wine. And cheese. Then I'd sit, drink the wine and eat the cheese while waiting for my chocolates to print.
More changes at Laurelhurst Market
Ex Paley's Place chef Patrick McKee has joined the crew at Laurelhurst Market as sous chef. He joins recent additions Kevin Ludwig, a perpetual PFD favorite bartender, and chef Ben Bettinger who used to head the kitchen at Beaker & Flask.
This is an unbelievable amount of talent, and as I think Laurelhurst has gone downhill over the years, I'm excited to see the owners are investing in the future. It is right at the top of my list of places to re-visit.
An Avocado a Day can cut LDL, the bad type of cholesterol
Per NPR, researchers at Penn State University tested three types of cholesterol-lowering diets. In a study published in the Journal of the American Heart Association, three groups of people were put on low-fat diets, which were similar, but one included 1/2 avocado twice per day.
At the end of the study, the researchers found that the avocado diet led to significant reductions in LDL cholesterol, compared with the other two diets.

To put the difference in perspective, the avocado diet decreased LDL cholesterol about 14 milligrams per deciliter of blood. Compare that with a decrease of about 7 mg/dL for the low-fat diet, and about a 8 mg/dl drop from the moderate-fat diet.
Blue Olive restaurant on NW 23rd has closed
In business for five years, Blue Olive managed to hang on longer than any other restaurant which has opened in the space that once held Zefiro. The owners posted the news on their Facebook page. Their second location will remain open.
It is with a heavy heart that we let all our wonderful customers know that we will no longer be in business as of 2015. While we had a wonderful stretch of great times, and great people we must move on to different ventures in the coming year. Please come see us at the Blue Olive Cafe and enjoy some of staple dishes that will still be available! Also, please stay connected to our face book page, and we will let you know upcoming news in the future. Thank you to all who supported us in the last five years, we greatly appreciate your patronage.
Forbes has named Tyler Malek of Salt & Straw in their "30 Under 30 2015 in Food & Drink"
"Presenting the 30 Under 30 2015 in Food & Drink who are refining how, and what, we consume."

"Since its opening in 2011, Salt & Straw has gone from one cart to three brick and mortar shops. Tyler has created over 130 flavors of ice cream, and has been instrumental in creating the farm-to-cone movement."

"Since its opening in 2011, Salt & Straw has gone from one car to three [now 4] brick and mortar shops. Tyler has created over 130 flavors of ice cream, and has been instrumental in creating the farm-to-cone movement…"
On the same list, Forbes named Food Dude as one of the 11% – a person who goes to bed between 1 a.m. to 2 a.m.
I know I said I wasn't going to cover this type of news anymore, but I like Tyler.
ChefStable is opening a "Massive beer hall with Olympic Provisions sausages, 99 brews on tap". Oregon Live broke the story, saying that construction will begin in February, in the former Police Athletic Association building at SE 6th and Alder.
Beers — some on cask, some on nitro, some "iced" (kept and served at cooler temperatures) — will be selected from Portland, Astoria, Eugene, Hood River, Bend and beyond. But delivery trucks won't cross the Columbia River.

"We wanted a beer hall that celebrated the Oregon beer tradition, as opposed to craft brewing in general," Huffman says. "So we won't be serving beer from Vancouver, Washington."
Olympic provisions is becoming so ubiquitous, I'm surprised they still get so much local attention. You can buy them all over the country. Not that it's a bad thing – they make a great product. I just wonder if they will follow Stumptown Coffee into the… well, you know.
Grand Central Bakery Closing NW Cafe
Grand Central Bakery has announced they are closing their Northwest Cafe on March 31st to expand their production. According to a post on their blog,
The bread production at our Sawtooth baking facility in Portland is bursting at the seams.  To better accommodate local demand for our hearth loaves and artisan rolls, we will be closing our Northwest Portland café on March 31st, 2015 to provide much needed space for our bread production.

We are sad to close a beloved breakfast and lunch spot, but we couldn't ignore the numbers. Bread sales are up company wide, more than 15 percent in 2014. We need more hearth oven space, more proofing space, more room to pack our finished loaves and get them out the door to our delivery vans. We're also thrilled that there's a growing market for authentic artisan bread, using minimal ingredients and traditional baking methods. Bread is at the core of who we are, and authentic, slow-rise bread is good food. Robust bread sales allow us to be profitable and fuel our mission: To serve customers delicious food made from local and sustainable ingredients.

At the same time, we will miss our Sawtooth customers. Thank you so much for your enthusiasm and support over the past seven years! If you have a hankering for Grand Central Bakery deliciousness nearby, please visit us at our 714 N. Fremont location – just a short hop away over the Fremont bridge. We hope to see you soon!!
I like the Fremont location – not bad if you haven't been.
Two of the Cocotte co-founders are opening a "Pacific-Mexican restaurant in Montavilla".
According to Willamette week, "Zoe and Levi Hackett, two of three co-founders of Cocotte bistro, are starting a Mexican-inspired Pacific Coast restaurant, café and commissary kitchen in the former Tortilla Flats and Burger Barn location at 7901 Northeast Glisan Street."
They plan to specialize in food from the Pacific Coast from Oregon to the tip of Baja. The restaurant will be located at 7901 NE Glisan St.