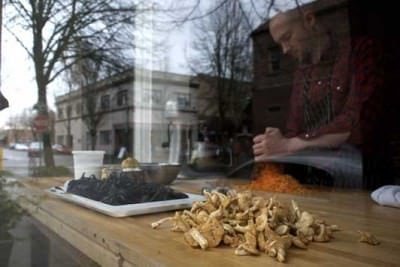 Eric Bechard is leaving the chef position at Alberta Street Oyster Bar and Grill
He will take the executive chef position at Opal Restaurant in Seattle. Sous chef Laurel Gunderson will take over his position.
I'm sad to hear this, as I always thought Eric had a ton of talent, and he was a heck of a nice guy. Unfortunately, I don't think Alberta Street Oyster Bar and Grill had the business to keep him interested. The location never seemed to pull in the business it deserved.
Update: Eric left Opal in 2009, to open his own restaurant, Thistle, in McMinville. He left Thistle to open Roosevelt in Portland. He left Roosevelt to open Albatross.