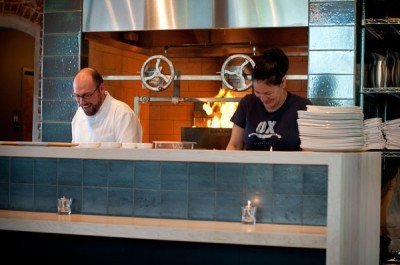 From The Oregonian, Chefs Greg Denton and Gabrielle Quiñonez are leaving Metrovino.
The couple will stay at the Pearl District restaurant until February, before moving on to open their "Argentine-inspired, Ox Restaurant". They are hoping to take over the now empty Echo restaurant space on NE MLK.
The menu at Ox will focus on grilled meat and sides including risotto, potatoes and grilled vegetables. "There will be the traditional Argentine-style platter including sausage meat, bread, salad and chimichurri (the Argentine dipping sauce)," Denton said.
Ok, it would be nice to have a good Argentinian restaurant in Portland and the Echo space is quite nice, so I'm all for it. The question is, who is going to take over Metrovino?