Oregon State Legislature Passes Bill Allowing To-Go Cocktails, Commission Caps on Food Delivery
Legislation will provide relief to hard-hit restaurant industry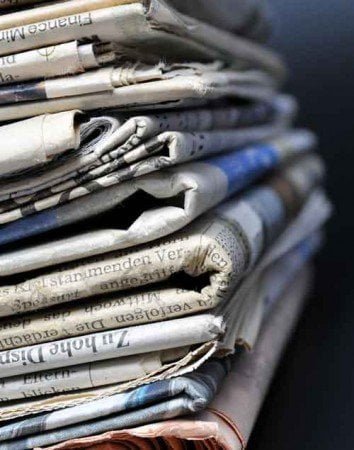 The legislature has passed legislation allowing restaurants to allow cocktails to-go. The regulations require that restaurants have to serve a "substantial food item per every two drinks purchased.
The cap or lid, and any seal, of the sealed container, must be affixed to the container in a manner that makes it obvious when the cap or lid, and any seal, has been removed or broken. The cap or lid, and any seal, may be affixed with the use of tape or other adhesive.
At this point, I don't expect it to make a lot of difference. This is the equivalent of throwing a rock into a hurricane. However, section 3 of the bill may make more than a difference. It establishes a temporary cap on commissions/fees paid by restaurants to third-party delivery platforms for facilitating food orders such as GrubHub, DoorDash, Uber Eats, etc. to 15%. Currently, most services charge restaurants up to 33% of the total sale, which makes it very difficult to survive on to-go orders alone. This summer, Portland set capped fees at 10%, but delivery services were finding loopholes to get around them. Delivery companies have until Wednesday to comply with Senate Bill 1801. However, the bill is temporary and will expire in 60 days if not extended.
Here is the press release from the Oregon Restaurant & Lodging Association.
Today, the Oregon State Legislature passed an important bill to help Oregon's restaurant industry survive during the COVID-19 pandemic, the economic shutdowns and the limited dining capacity associated with both.

SB 1801 passed the Oregon Senate by a vote of 21 Ayes, 3 Nays and 6 Excused absences.  Senator Elizabeth Steiner-Hayward carried the bill on the Senate side. In the Oregon House, the bill was carried by Representative Rob Nosse, passing with 50 Ayes, 4 Nays and 6 Excused Absences.

"We recognize To-Go Cocktails will not completely solve the crushing economic impact the pandemic, the shutdowns and the limited ability to seat customers and conduct business are having on bars and restaurants but it will help," said Greg Astley, ORLA Director of Government Affairs.

"It will help some more than others," Astley continued. "It may mean the difference for a restaurant being able to stay open through the hard winter months when it's likely 29 of Oregon's 36 counties will remain in the 'Extreme Risk' category, only able to offer outdoor dining in a tent with three open sides or pickup and delivery as dining options."

The second part of the bill establishes a temporary cap on commissions paid by restaurants to third-party delivery platforms for facilitating food orders.

"With the shutdowns essentially forcing restaurants to offer take-out and delivery or close their doors and layoff employees, operators welcome this temporary economic relief," said Astley.  "During this pandemic, there have been increases in Oregon's minimum wage, price increases on supplies including proteins, PPE and cleaning products and despite not being able to seat people inside their restaurants at times, operators still have to pay their full rent, licensing fees and permits to operate even at a diminished capacity."

"These two acts will certainly help Oregon's devastated restaurant industry, but we know more needs to be done," stated Astley. "Oregon's restaurants need additional financial relief from Congress and the State to make sure we survive."

###

The Oregon Restaurant & Lodging Association is the leading business association for the foodservice and lodging industry in Oregon, which is comprised of approximately 10,000 foodservice locations and 2,000 lodging establishments with a workforce prior to COVID of 183,191.