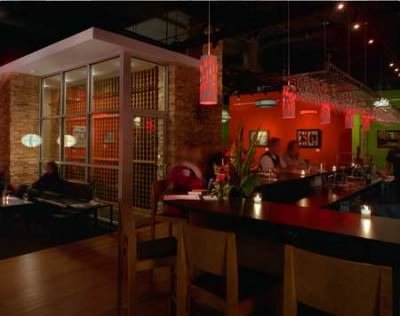 Surprising news today that Coppia Bistro on North Mississippi, and Coppia in the Pearl have closed.
The first restaurant occupying the space in the Gregory condominium building, started life in 2003 as Vigne Wine Bar. It was a favorite stop for me, and after too many glasses of wine,  I went as far as to write bad poetry about it.
In May of 2005, Vigne closed, and Vino Paradiso opened in the spot. The location never had room for much of a kitchen, but that didn't stop the new owner and Certified Sommelier Timothy Nishimoto from expanding the menu to include some small plates. In 2011, he renamed the restaurant to Coppia, enlarged the kitchen even more, and changed the focus to the cuisine of Piedmont.
In December 2014, Timothy sold the restaurant to Bill Ludwig: "Because of my tour schedule with (the band) Pink Martini, I have run this restaurant, often from thousands of miles away. For almost ten years, I have put my heart and soul into this place; I love sharing my passion with our guests, and the people I work with at Coppia are truly like family to me. But, I am in serious need of a break…"
The restaurant seemed to falter a bit under Ludwig, and I was surprised to see he was expanding to a second location, Coppia Bistro, in the middle of the restaurant row at 3928 N. Mississippi Ave. It opened with almost no fanfare, and no press, and at the time I wondered how they were possibly going to make enough money to pay what must be a rather extraordinary rent. The few times I reached out to the new owner, I never received a response.
Best of luck to the staff. It is never an easy thing to see a long established restaurant close, and after being a resident of the Gregory Building myself, I am sad to see it go.