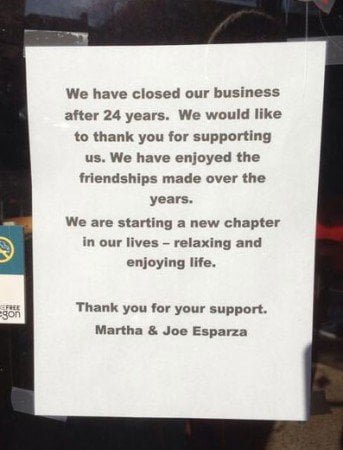 The rumors are true – Esparza's Text-Mex restaurant has closed. Bruce over at @Wineguyworld broke the news this weekend.
According to a sign on the door,
"We have closed our business after 24 years. We would like to thank you for supporting us. We have enjoyed the friendships made over the years.

We are starting a new chapter in our lives — relaxing and enjoying life.

Martha & Joe Esparza
Something tells me an apartment building will rise on the site. Let's hope I'm wrong.