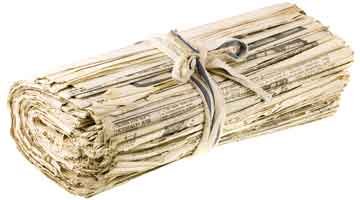 I've been daydreaming about this job opening all weekend. Tourism Richmond, as in Canada, is looking for a blogger to
"embark on a paid, year-long foodie adventure for 365 days, a social media whiz will get the chance to sample all the amazing fare our thriving destination of 200,000 residents and 800+ restaurants has to offer—one meal and one restaurant at a time."
Reading that raised my eyebrow and made me wish I was a Canadian citizen, but wait, there's more –
Only a 25 minute ride from downtown Vancouver on the Canada Line rapid transit system and home to the Vancouver International Airport (YVR), Richmond, British Columbia is a gastronomic gem. With a population that s 65 per cent Asian and with the largest proportion of Canadian residents of Chinese ancestry (45 per cent), Richmond is THE North American Mecca for Asian cuisine and boasts more than 400 Asian-influenced eateries. From bottomless bowls of spicy laksa soup to melt-in-your-mouth Korean short ribs, Richmond s diverse dishes span the continent of Asia. Declared by everyone from the New York Times to Conde Nast Traveler as having "the best Chinese food outside of China," freshly-prepared dim sum, sizzling hot pot, frothy bubble tea, flaky pastries and steaming bowls of congee also await at every corner.

But Richmond isn t limited solely to its Asian cuisine—the scenic and historic fishing village of Steveston (which today remains Canada s largest commercial fishing harbour) is renowned for its fresh seafood offerings, artisan coffee shops and tempting bakeries. With all this, plus fine-dining restaurants, funky diners and the numerous scrumptious offerings of Richmond s public markets to choose from, there s more than enough variety to keep a hungry blogger busy for a year.

About the Job:
Reporting to Tourism Richmond s Director of Marketing, the opportunity is a paid one-year, fulltime contract role. The selected applicant will visit at least one of Richmond s restaurants per day and craft a blog post around that experience. We are not looking for a food critic; rather, we are seeking someone who can share Richmond s story through its eateries—someone who understands that cuisine is an integral part of a community and a visitor s travel experience.
Sound to good to be true? Can't possibly pay enough to be worth your while? How about an annual contract of $50,000, a daily meal stipend, apartment and living costs, and a gym membership (you're going to need it).
You can see the entire job description here. Then sit back and fantasize.